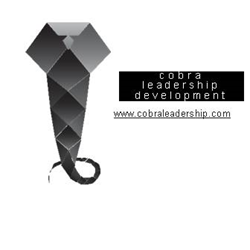 I wanted to get out of the big business/corporate world and work with small businesses.
Dumfries, Va. (PRWEB) January 22, 2015
Scott Keefer spent 39 years working for other people. First, he served in the U.S. Army for 23 years, then he was a government consultant for another 16 years. But Keefer wanted more out of life than having others rule his career, so he took control of his destiny and opened his own small business — Cobra Leadership Development Inc.
"I wanted to get out of the big business/corporate world and work with small businesses," Keefer explained. As owner of Cobra Leadership, he helps small business owners develop their leadership and team building skills, guiding them on the path to entrepreneurial success. By partnering with 360 Solutions, he's also able to offer employee and leadership development curriculum that's current, relevant and empowering.
"We work with [our clients] to create customized solutions … that address their business issues," Keefer said. As a business owner, he loves imparting his wisdom and experience to small business owners, especially veterans.
Keefer's contact at 360 Solutions suggested he use the services of Guidant Financial to help him launch his new business debt-free. Using a transaction called a Rollover for Business Start-up (ROBS), Keefer leveraged assets in his retirement account to invest in his new business without triggering a tax penalty.
"[Working with Guidant] was outstanding," Keefer testified. "[They have a] great staff [that is] very responsive and helpful."
Cobra Leadership Development Inc. is currently accepting new clients, serving those in the surrounding Dumfries, Virginia area. To learn more about their consulting services or schedule a consultation, call 703-216-5208, email scott(dot)keefer(at)cobraleadership(dot)com or visit cobraleadership.com.
###
About Cobra Leadership Development Inc.
Cobra Leadership Development Inc. is a company that focuses on ways to improve the "people" side of business. The goal of the company is to identify particular enabling facets and patterns that limit performance advancements and slow overall production. Cobra Leadership creates a strategic roadmap through professional leadership growth and guidance, individual assessments, high-performance team development and interactive training sessions. Learn more at cobraleadership.com.
About 360 Solutions
Founded in 1998, 360 Solutions has been recognized as one of the strongest providers of high-quality employee training on the market today. As the leading provider of employee training, they offer hundreds of corporate training topics that can be tailored to solve a company's performance challenges, support organizational development and meet specific business goals. Their team of strategic partners and consultants can provide expert advice and assistance in helping create the type of employees that will lead within an organization. Visit 360solutions.com for more information.
About Guidant Financial
Guidant Financial helps people create the life they want through innovative small business financing. They are the premier provider of rollovers for business start-ups (ROBS). Guidant's services allow people from all walks of life the freedom to purchase small businesses and franchises using their retirement funds without taking a taxable distribution or getting a loan, in addition to offering traditional funding options such as SBA loans, portfolio loans and unsecured credit. Visit Guidant on the Web at guidantfinancial.com.