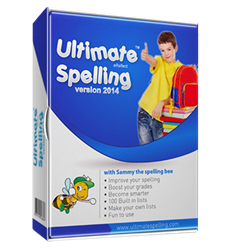 Every action and decision we make might affect the environment, our community, our country, and even our entire planet.
New York City, NY (PRWEB) January 19, 2015
eReflect is the designer of Ultimate Spelling™ software, and the company has long had a focus on self-improvement on both a personal and a global scale. In a recent blog post, the company presented an inspirational video: "Shoulders," a poem narrated by Shane Koyczan. eReflect encourages viewers to watch the video and then to share it with their friends and family to inspire everyone to take action towards a better, future world.
In this touching video, Koyczan focuses on how it's everyone's responsibility to preserve and protect the planet people are living on. The world is a legacy for the future generations that will inhabit the planet, says the poem, and it's everyone's responsibility to help maintain a planet that's sustainable, humane, and beautiful. The main message shared by Koyczan is that the world is a responsibility that all people have. The entire world is accountable for how sustainable the world people live in is as a whole. Spelling software designer eReflect agrees with Koyczan's viewpoint on this shared responsibility, adding, "We learn how to spell in the first grade or prioritize teaching our teenagers how to drive, but there are other important lessons to learn in life. One of these is the lesson of social and shared accountability. Everyone's actions affect the world we live in and impact its future. Every action and decision we make might affect the environment, our community, our country, and even our entire planet. That's why every decision and action must be arrived at only after careful consideration."
Spelling skills and algebra are important, but people need to put something else on their priority list: ensuring the world is, and stays, a better place. Koyczan offers the story of Atlas as an analogy to drive home a point. Atlas was the man who was forced to held the celestial sphere on his shoulders, and to be responsible for them. Like Atlas, people are responsible for preserving the Earth. Together, concludes eReflect, everyone can shoulder this burden and this responsibility.
***********
For more information about how Ultimate Spelling software can improve spelling performance for you and your family, please visit the official website at http://www.ultimatespelling.com.
About Ultimate Spelling™
Ultimate Spelling provides a modern and easy to use spelling software that has been designed with one goal in mind – making children want to learn.
It is a fast and easy way to master even the most complicated spelling, without the need to write long lists or complete boring tests.
In fact, Ultimate Spelling provides more than just spelling help. It is a complete educational resource that boosts all level of a child's literacy.
Containing a personal computer tutor, Ultimate Spelling is the most realistic step-by-step guide to flawless spelling ability.