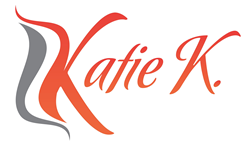 We are thrilled to have Angela Martindale and Coach Tulin working with us to redefine the boundaries and stereotypes of nutrition and fitness." Katie K Active Marketing Director, Emily Branch
Wyomissing, PA (PRWEB) January 20, 2015
Yoga for the plus-size woman is coming to Salt Lake City's 2015 Outdoor Retailer Winter Market for the first time in event history. Located at booth #40188, Katie K Active, popular women's all-inclusive active wear brand designed in sizes small to 3X, hosts Utah based celebrity lifestyle, nutritional and fitness coach, Angela Martindale, in a special demonstration of modified yoga moves for plus-size women. Creator of "The Ultimate Transformation Series" airing on ABC, Martindale will be joined by Katie K Active plus-size motivational health and fitness coach, and former plus-size model and magazine executive and marketing professional, Coach Tulin, in a two segment presentation. The team's first combined demonstration will focus on Katie K Active wear in an informal fashion presentation and discussion about modification, empowerment, and the plus-size woman. The second segment of the joint presentation will feature Martindale's specialized CHIYOGAFLOW moves for plus-size women on a journey to fit. Attendees can catch Katie K Active's demonstrations live on Thursday, January 22nd at 11 AM, and Friday, January 23rd at 3 PM, in The Yoga Wellness Studio booth (#37213) hosted by the "Yoga Journal" at the Salt Palace Convention Center.
Coach Tulin, featured as the first plus-size fitness model to ever walk the runway at the Outdoor Retailer Winter Market fashion show on January 21, 2015, will not only be modeling Katie K Active's trendy fitness wear in Martindale's modified yoga demonstration, but will also join Martindale, in her healthy happy hour of "Meals That Transform," a conscious food delivery service of all-natural, organic, healthy meals and snacks. Offering specialized meals delivered to her client's doors, Martindale's motto "Nourish to Flourish, The vibration will rock you," has resonated with some of Hollywood's biggest names such as Tom Cruise, Katie Couric and Jimmy Buffet. "I am thrilled to be a part of the 2015 Outdoor Retailer Winter Market on behalf of Katie K Active. I believe in the inclusive message of the Katie K Active brand, and applaud their proactive approach to helping women of all sizes and shapes work toward overall health, fitness and wellness. I am looking forward to introducing my modified CHIYOGAFLOW routines, along with the Ultimate Transformation nutritional management program, to women who are interested in learning and practicing yoga, but have not previously pursued the practice as part of their fitness routine, due to the physical difficulty of the poses required," says Martindale.
When it comes to retailers ahead of the curve in pushing awareness of the plus-size figure, Katie K Active President, Katie Kozloff, is on a short list of female designers offering inclusive sizing in the fitness fashion industry. Katie K Active offers their entire trendy fitness line of supportive, moisture wicking fabrics, in fun and unique designs from size small to 3x. Utilizing Double Fit Technology, each Katie K Active piece is fitted across all size ranges for increased comfort during active endeavors. "Nutrition and fitness go hand in hand and have no bias. We feel that women of all sizes should have access to the best fitness fashions, practices and nutritional programs available, regardless of where they are in their fitness goals. We are thrilled to have Angela Martindale and Coach Tulin, (both amazing examples of overcoming challenges to achieve success in the world of wellness, fitness and health), working with us to redefine the boundaries and stereotypes of nutrition and fitness for women in general. We applaud Yoga Journal and Outdoor Retailer for being so supportive of us in promoting fitness and nutrition for women of all sizes and wellness stages-it's fantastic," says Katie K Active Marketing Director, Emily Branch.
When asked about her participation, Coach Tulin says, "Being able to work with Katie K Active and Angela Martindale is such a privilege! The extreme attention to product detail in each of their brands is evident. Not only is Katie K Active's line on trend and filled with color, but it is high performance. Not only are Angela's modified CHIYOGAFLOW poses realistic for the plus-size woman to replicate, but her nutritional program is amazing! I am excited that I can work with both of these companies to help break down stereotypes of plus-size women in fitness, educate the public on the value of health and nutrition and have some fun while doing it!" Coach Tulin and Angela Martindale will be available to answer questions and meet with attendees at a "Meet and Greet" following the event. Martindale will also offer samples of her unique OMPOWER nutritional snacks for all attendees to enjoy.
In addition to the Katie K Active collaboration with the Yoga Journal, the company will offer a $200 giveaway for attendees at each event. Attracting over 20,000 attendees to Salt Lake City, Outdoor Retailer Winter Market is hailed as one of the industry's largest trade shows for fitness and outdoor apparel. For more information on Katie K Active please visit katiekactive.com For more information on Coach Tulin and/or Angela Martindale, visit coachtulin.com and/or iamangelamartindale.com