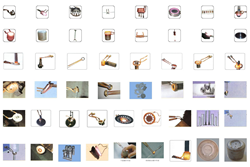 (PRWEB) January 19, 2015
Today, DaWei Induction Heating Machine Co, a leading company in the field of induction heating, adds a RF induction heater to its product catalog to expand its market share. Moreover, clients around the world can get a discount for any order before Feb. 28, 2015. Clients worldwide can enjoy shopping on its user-friendly website.
According to the sales director of the company, the term "RF Induction Heating" is traditionally used to describe induction generators designed to work in the frequency range from 100kHz up to 10mHz. In practical terms however, the band these days tends to cover 100kHz to 200kHz. Actually, a RF Induction Heater is used to melt, harden or soften metals or other conductive materials. For many modern manufacturing processes, induction heating equipment offers an attractive combination of speed, consistency and control.
The sales director says, "We will do what we can do to make our customers more satisfied. Our long-term client relationships are a testament to our commitment to preparing clients for a successful future. We look forward to providing great service to our customers and even more great products in the future."
Moreover, DaWei Induction Heating Machine Co is offering many induction heating equipments, magnetic grinding machines and more. What's more, the business offers custom service for its products.
About DaWei Induction Heating Machine Co
DaWei Induction Heating Machine Co is a well-known supplier of useful induction heaters. It has been a comprehensive high-tech business specializing in designing, researching and developing, producing and marketing of a series of machinery equipments. The aim of the company is to create practical induction heating equipment to help people enhance the level of life.
For more information about the company's latest products, customers can just visit: http://www.dw-inductionheating.com/RF-Induction-Heater-63.html