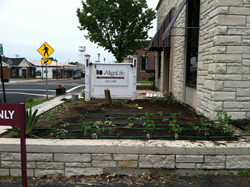 Every dollar we generate helps us speed up the process that
(PRWEB) January 21, 2015
Health Missions was established in 2004 to enhance the exposure of natural health care to communities around the world. Health Missions' focus is divided into three branches of service. The first branch is providing natural health care services to those underprivileged and under served both domestically and internationally. Mission trips and planned integrated clinics will allow different health care providers the opportunity to work together for the common good of the patient. The second branch is education of the public about natural health opportunities and lifestyle choices to enhance their health and vitality. The educational programs that Health Missions and their charter members provide enable citizens to understand their health care options. The final branch of Health Missions is natural health care research. Their goal is to prove the efficacy of natural health care services to enhance their exposure, acceptance and third party reimbursement. Health Missions is committed to enhancing the integration of natural health care options with conventional medicine tot allow the patient to receive the greatest benefit. The research, in a partnership with Life University, will validate natural health care services.
Early in 2014 the founders of Health Missions partnered up with Life University to begin research for publications on the efficacy of natural health care. Studies such as who uses Chiropractic and the effects of chiropractic on specific conditions such as ADHD will be completed and published from this partnership. Unfortunately Health Missions is funded mostly by the existing Charter members and advocates along with fund raising opportunities and some merchandise sales. Without more financial support the completion and publication of this research is far in the future.
This prompted the president of AlignLife, a national chiropractic & natural health center franchise, to donate merchandise for sale. Dr. Cristina started to sell T-shirts while she was finishing her education as a supplemental way to earn an income. "Vital-i-Tees was started when I was in chiropractic school as a way to help drive conversations with people out in the public about chiropractic. The thought was if we can have t-shirts with bold, funny, thought provoking sayings that attracts the attention of the public, it can spark a question that will allow a dialogue to begin about chiropractic. As an introvert myself, I was a lot more comfortable when someone approached me and asked me about my shirt than me starting the conversation with them and these t-shirts is what allowed me to do that," stated Dr. Esposito.
Over 300 T-Shirts were donated, with prices ranging from $8 to $15. These shirts will pay for about half of what the research costs in one month. A Health Missions spokes person said, "The sales of these shirts will allow us to push forward in our partnership with Life University and every dollar we generate helps us speed up the process that could help people with things like insurance coverage and having integrated care readily accessible to everyone in America and beyond."
To view these shirts, visit Health Missions on the Square store at: https://squareup.com/market/health-missions
If you would like more information on how to become a corporate sponsor, charter member, or even an advocate visit the website here: http://healthmissions.com/contribute/
Health Missions also participates in programs with Smile Amazon, eScrip group 50045148 as well as a Flower bulb sales program. You may visit the links on more information to passively contribute as well.