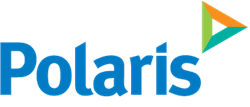 Polaris proudly announces new partners Steve Vincze, Michael Utell, Darren Jones and Geert van Gansewinkel. Polaris also announces the promotion of Marc Eigner to Senior Partner.
NEW YORK, USA AND AMSTERDAM, THE NETHERLANDS (PRWEB) January 23, 2015
First, Polaris proudly announced that Steve Vincze has joined as the managing partner of its newest office, in Boston. Steve is an authority in the industry, bringing more than 20 years' experience in the regulatory compliance space. Throughout his career, he has specialized in advising pharmaceutical, biotech and medical device companies, addressing health care law compliance issues, including compliance program design, structure, policies, procedures, training, auditing and monitoring. He is especially experienced with commercial compliance, FCPA/global compliance and preparing for and implementing Corporate Integrity Agreements (CIA), Deferred Prosecution Agreements (DPA) and Independent Review Organization (IRO) audits.
Steve brings a wealth of relevant work experience to Polaris. Prior to joining Polaris, Steve was Chief Compliance Officer for Warner Chilcott, Director in Deloitte & Touche's health care practice, and VP/Compliance Officer for TAP Pharmaceutical Products where he negotiated the first major CIA in the industry ($875M) and where he became one of Polaris' first clients. Earlier in his career, he worked as Defense Counsel for the US House of Representatives. Steve holds degrees in History from Columbia University, a JD from Southern Methodist University, an LLM from Georgetown University, and an MBA from the University of Chicago. Prior to his business career, Steve also served as a Major in the US Marine Corps for more than 10 years.
"We are delighted to welcome Steve to our team, and are looking forward to expanding our new Boston office," said Andy Bender, President and Founder of Polaris. He continued with "In addition to Steve, we are also proud to announce the promotion of three new partners onto the senior leadership team."
The three new partners are:
Michael Utell - Michael is responsible for Polaris Solutions' global delivery, where he oversees the deployment of compliance technology solutions on behalf of Polaris' clients. With over thirteen years of consulting experience, Michael brings significant expertise in IT program management, technology strategy, and software delivery to pharmaceutical and life sciences organizations. He has guided the launch of Polaris' applications across numerous international engagements, and has the responsibility of developing, maintaining, and overseeing the delivery methodology used within the organization. In his role, Michael leads the firm's full implementation lifecycle, ensuring end-to-end delivery and quality of all our technology solutions.
Prior to joining Polaris, Michael was an executive in Accenture's Systems Integration and Technology practice, focused on the design and implementation of digital supply chain and content distribution systems. He also was a contributor for Network Computing Magazine on wireless network technology and infrastructure. Michael received a Bachelor of Science in Information Management and Technology, and a Master in Business Administrator from the Duke University Fuqua School of Business.
Darren Jones - Darren is responsible for leading compliance consulting projects across several healthcare interaction risk areas. He provides clients with compliance risk advisory services and leads Polaris' global Auditing & Monitoring service offerings. With significant expertise in audit and risk consulting, Darren leads engagements to reengineer regulated business practices and performs compliance audits. He has extensive global audit experience, having executed compliance audits in South America and Europe. He assists clients in defining key performance indicators and compliance risk indicators.
Darren speaks frequently and is interviewed on industry topics such as identifying and assessing financial controls, aggregate spending, fraud and abuse risks and sales and marketing compliance. Darren holds a B.S.B.A. from University of Pittsburgh and is a Certified Internal Auditor.
Geert van Gansewinkel - Working from Polaris' offices in Amsterdam, Geert van Gansewinkel leads Polaris' consulting and solutions services in Europe. He has comprehensive experience in implementing compliance solutions as well as in business strategy, program management, business transformation, IT strategy, systems implementation and organizational change. Geert works across all disciplines offered by Polaris, including global aggregate spend assessment and technology and HCP interaction technology. Among his many accomplishments at Polaris, Geert was responsible for implementing Polaris' platform for a large European pharmaceutical company across all of its European affiliates. The implementation leveraged the full Polaris' compliance platform. He was end responsible for running a pan-European spend-assessment for a large European pharmaceutical company, assessing current processes, systems, use of data and defining a gap assessment versus the target situation as well as an implementation roadmap. Geert has also led the program and change management for a large implementation of a transparency reporting solution across all European affiliates of a global biotech company.
Prior to joining Polaris, Geert worked for The Boston Consulting Group, where he led consulting projects for large international clients in a wide variety of industries including pharmaceutical companies, focusing on strategy and business transformation. Before BCG, he worked for Accenture's High Tech, Media and Telecommunications practice, where he focused on implementation and international roll out of IT systems.
Finally, in addition to the new partners, Polaris announced the promotion of Marc Eigner to Senior Partner. Mr. Bender commented, "Marc has been with Polaris for nearly ten years, and has been critical to our success in the technology business. I am pleased to announce his promotion to Senior Partner and look forward to his continued work on the Healthcare Interaction Portal (HIP), which is quickly becoming an industry standard, as well as his work in supporting our continued double digit growth outside of the US".
As co-founder and head of Polaris' technology practice, Marc Eigner is considered one of the founding fathers of pharmaceutical commercial compliance technology and the leading expert in this field, particularly in HCP/HCO spend automation and aggregate spend systems. He is a frequent lecturer and author on these topics. Under Marc's direction, Polaris' technology practice has grown to become the largest pharmaceutical compliance-focused technology group in the industry, implementing more than eighty spend management and aggregation systems worldwide. Thanks to his leadership, Polaris continues to innovate, enlarging the scope of its technology practice and introducing a consistent stream of new products while delivering technology strategy expertise in support of Polaris' consulting practice.
Before joining Polaris, Marc worked for Andersen Consulting / Accenture and IBM. Marc holds Bachelor and Master of Science degrees in Computer & Systems Engineering and a Master of Business Administration degree focused on Technology Entrepreneurship, all from Rensselaer Polytechnic Institute. Marc has participated in several executive education programs at the Harvard Business School, including 'Leading Professional Services Firms.'
Polaris will be a "Compliance Consulting Leaders Circle – Bronze Sponsor" at CBI's 12th Annual Pharmaceutical Compliance Congress, in Washington, D.C. on January 27th-28th, 2015. Eigner, Jones and Vincze will be speaking on current topics within the industry.
ABOUT POLARIS
"Polaris helps the world's life science companies be more compliant."
Polaris is the only company in the world that specializes exclusively in consulting and technology solutions for life sciences healthcare law compliance. We are at the forefront of the industry in terms of delivering insights and defining technology standards through innovation fueled by our "what's next" entrepreneurial culture. Through collaboration and dedication, we apply our No Matter What accountability to every customer engagement to increase efficiencies, mitigate risk, and improve patient safety through compliance. We deliver on our customer's goals and place their successes ahead of our own.
For more information please visit: http://www.polarismanagement.com.
Contacts:
General / Headquarters (NYC): info(at)polarismanagement(dot)com / +1.212.502.1870
San Francisco: sf(at)polarismanagement(dot)com / +1.415.202.6089
Boston: info(at)polarismanagement(dot)com / +1.617.444.8762
Global / Amsterdam: global(at)polarismanagement(dot)com / +31.20.240.2518