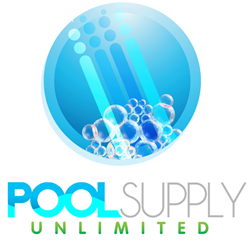 The program is designed to reward our loyal customers and encourage new ones to shop with Pool Supply Unlimited
Ontario, CA (PRWEB) January 20, 2015
Pool Supply Unlimited, a Southern California-based online retailer of pool, spa and backyard products, is excited to announce the launch of its new customer rewards plan.
The Loyalty Points Program, instituted on Jan. 1, 2015, is intended to give online shoppers incentive to come to poolsupplyunlimited.com for quality products and become repeat customers. Customers who participate in the program will earn points on the purchases they make. These points can then be redeemed for discounts on future orders.
"The program is designed to reward our loyal customers and encourage new ones to shop with Pool Supply Unlimited," Vice President, Mike Barber says.
Customers who are currently registered on poolsupplyunlimited.com are automatically enrolled in the Loyalty Points Program. New visitors to the site need only create a regular customer account to be eligible – enrolling in the Loyalty Program and collecting points is automatic. The website now features a Loyalty Points dashboard that shows customers the points they have accumulated to date, as well as to their complete history in the program.
"This is our latest step in improving the total customer experience on poolsupplyunlimited.com," Barber said. "As we continue to expand our presence in the retail pool and spa industry, it's crucial that our existing and future customers see that we are committed to building and maintaining relationships."
More information on the Loyalty Points Program is available at http://www.poolsupplyunlimited.com/loyaltypoints and on the Pool Supply Unlimited blog.
About Pool Supply Unlimited
Pool Supply Unlimited is managed by veterans of the pool and spa industries. 20 years' experience allows them to provide unparalleled customer service. They offer an unmatched selection of pool, spa and backyard products from the industry's leading brands.