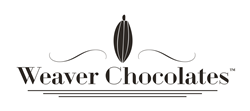 ™. Customers will be able to see the high quality and detail that goes into each piece of chocolate. We use only the best fancy dried fruits and quality centers that are different and will be sure to impress
(PRWEB) January 20, 2015
Weaver Nut Company, Inc. is pleased to announce the addition of the latest in Weaver Chocolates™ – Premium Chocolate Covered Snacks that are sure to please. Customers of Weaver Nut Company have come to expect the best in chocolates and with the latest launch they won't be disappointed!
Weaver's latest addition comes on the heels of CandyIndustry.com's announcement: "Premium products are expected to drive growth in the U.S. confectionery market, boosting sales by $6 billion over the next five years, according to NCA Vice President of Customer Relations Larry Wilson. Growth in the category will also be supported by strong brand images, cross-branding opportunities and innovative seasonal products, despite rising commodity costs."
It appears Weaver Nut Company has perfectly timed the introduction of these newest delectable treats; but more importantly Weaver Chocolates™ Premium Chocolate Covered Snacks are designed to delight their customers.
These luscious treats not only feature sweet treats on the inside, but Weaver Chocolates™ Premium Milk Chocolate covering on the outside. Among the scrumptious sweet treats are Gummy Bears, Gummy Worms, and Strawberries, along with chocolate and vanilla wafer cookies and Rice Krispy treats. On a tastier note, chocolate fans will enjoy potato chips and peanuts layered in Premium Chocolate. Finally the Chocolate Covered delicacies include blueberries, kiwis, apricots, pineapples, pears, apple rings, and orange peel. As always, customers should expect only the finest quality, taste, and availability from Weaver Nut Company; where outstanding quality is always backed by Weaver's 100 % satisfaction guarantee. The excitement about the new line is contagious.
"We are excited to announce a launch of PREMIUM chocolates to our expanding line of fine products by Weaver Chocolates™. Customers will be able to see the high quality and detail that goes into each piece of chocolate. We use only the best fancy dried fruits and quality centers that are different and will be sure to impress!" says Vincent Weaver, CFO /Commodities Buyer, Weaver Nut Company, Inc.
Weaver Nut Company is based in lovely Lancaster County, Pennsylvania, where in 1975, this family business began delivering delicious specialty foods and beverages including chocolates, coffees, teas, dried fruits, nuts, and a multitude of specialty wholesale foods to the delight of their satisfied customers. The tradition: "serving customers the way they want to be served," continues with Weaver Chocolates™ Premium Chocolate Covered Snacks.
Weaver Nut Company, Inc. continues to deliver the best in quality products from around the world with exceptional customer service and the best prices available.
Stop in today or visit us online at http://www.weavernut.com/Weaver-Chocolates and find your favorite among the newest Premium Chocolate Covered Treats!
Bio: Since the Weaver Family launched their family business from their basement 39 years ago their mission has been "serving customers as they want to be served with quality, integrity and enthusiasm. Since that time in 1975, the company had grown into Weaver Nut Company, Inc. thanks to their satisfied customers. Today the company includes Food Brokers International, a large wholesale operation, their own private label brand (Amish Maid™), and Weaver Nut Sweets and Snacks (retail store and online). Visit http://www.weavernut.com today and experience the difference that sets Weaver Nut Company, Inc., above the competition.