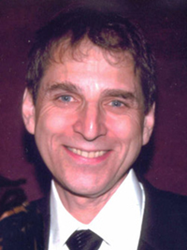 Pomona, NY (PRWEB) January 19, 2015
Patients in the Pomona, NY area who are searching for a shorter-term cosmetic dentistry procedure that would allow them to straighten their teeth can now turn to Dr. Robert Tracey of General & Laser Assisted Dentistry. This New Year, Dr. Tracey is accepting new patients for Six Month Smiles®, an alternative to traditional braces that targets only the teeth that are visible when a patient smiles. This allows Dr. Tracey to provide patients with lasting results without the need for years of treatment.
Six Month Smiles® is ideal for individuals who have only minor cosmetic issues with the positioning of their teeth, such as embarrassing gaps or spaces. Unlike traditional braces, Six Month Smiles® does not address patients' bites, but improving the appearance of the smile is the main goal. Smaller issues take less time to correct, so Pomona, NY patients can complete the cosmetic dentistry treatment in around six months. The teeth are repositioned using the same brackets and wires found in traditional treatments. However, to maintain discretion, the wires and brackets used in Six Month Smiles® are similar to tooth enamel, making them less visible than the silver brackets and wires found in regular braces. This is ideal for adults who wish to correct trouble spots without looking like a teenager in the office or while they carry out other professional responsibilities.
Due to the shortened duration of treatment, patients are usually pleased to find that they can correct their smiles for less money than would be required with traditional options. They may also experience less discomfort and risk with this treatment option due to the use of low forces and short treatment times.
Patients who are in search of a short-term, more discreet alternative to traditional braces can now find what they are looking for when Dr. Tracey applies Six Month Smiles®. Pomona, NY residents who would like to learn more about this new cosmetic dentistry treatment can learn more by contacting Dr. Tracey's office for additional information.
About the Practice
General & Laser Assisted Dentistry (GLAD) is a general practice offering personalized dental care for Pomona, NY gum disease patients since 1982. Dr. Robert Tracey received his Bachelor of Science degree in mathematics from The City College of NY, Magna Cum Laude and Phi Beta Kappa. He attended dental school at Columbia University and graduated with honors. Dr. Tracey completed a hospital-based residency program at Bronx Municipal Hospital Center/Albert Einstein Medical Center. He is part of one percent of dental professionals providing the LANAP® FDA cleared laser procedure for gum disease treatment. He has appeared on Fox5 News demonstrating laser dentistry, and he has lectured and published articles about laser dentistry. To learn more about GLAD and their dental services visit their website at http://www.roberttraceydds.com and call 845-262-6504.