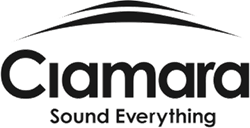 The Ciamara Membership Rewards Program is a unique opportunity for audio industry experts, hobbyists and even audio companies to purchase the highest quality equipment at an attractive price
New York, NY (PRWEB) January 20, 2015
Starting January 2015, audio appreciators can join the Club Ciamara Membership Rewards Program for free. This newly implemented loyalty program allows clients to accumulate points on all purchases and ultimately save money on future purchases. The details of the program are published on Ciamara's website.
The company offers a wide range of high quality audio products from top-notch brands including Berkeley Audio Design, Ayre Acoustics, TAD, Luxman, and Shunyata Research. Clients can order loudspeakers, headphones, turntables, cables, accessories, and various components such as amplifiers, digital to analog converters, digital music players, preamplifiers, line conditioners, and more. Its products are available on their website http://www.ciamara.com. The Ciamara site also features a Learning Center that offers articles and videos to help you chose, install and use your gear, as well as a free Membership Rewards Program that allows members to earn points that can be used for future purchases and a number of other exclusive benefits.
The launch of Club Ciamara Membership Rewards Program makes it easier for clients to save money. They will earn 5% back in points on all purchases. For every dollar that is spent, the client will receive 5% of the purchase back in points. Each point is worth $1.00, and points can be used towards future purchases.
Ciamara is constantly adding new products to its inventory, and members will get early access to new products before they go live on the website. Club participants will be notified when new products will be listed so that they may preorder the latest in cutting-edge audio technology. Throughout the year, Ciamara will also have exclusive offers available only to club members.
"The Ciamara Membership Rewards Program is a unique opportunity for audio industry experts, hobbyists and even audio companies to purchase the highest quality equipment at an attractive price," said Ciamara President Sanjay Patel.
In addition to special promotions, club members can also take advantage of group buy-in opportunities. Ciamara works closely with manufacturers and distributors to find great products, which they offer to club members at reduced prices on the condition that a minimum number of buyers would make the purchase.
Additionally, club members are eligible to take part in Ciamara's equipment trade-up program. The lifetime trade-in program will allow club members to trade in components that were purchased from Ciamara for credit toward their next purchase.
For more information regarding the benefits of Club Ciamara Membership Rewards Program, or to sign up visit http://www.ciamara.com/rewards
About Ciamara
Ciamara was founded in Manhattan, NY, by sound artists with in-depth, real-world experience in creating perfect sound from the recording studio direct into the personal listening space. A small, yet diverse, group of true experts manages every detail of the Ciamara experience. Our mission, philosophy, belief and knowledge all converge in our unshakeable conviction that great sound can only be created by combining the highest expertise, and the most sincere passion, into a sound worthy of being shared with the whole world. Learn more at http://www.ciamara.com
Follow @CiamaraSound
Like Us on https://www.facebook.com/pages/Ciamara/174469010766
###
Press Contact:
Kathleen Tan
1-844-4-WEBNOW
kathleen.tan(at)webnow(dot)com