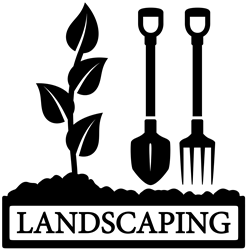 The Tony Bass Landscaping marketing package makes it easy for small companies to advertise their services without the need for a marketing department.
(PRWEB) January 20, 2015
GetUSales and landscaping celebrity Tony Bass have teamed up to create an Infusionsoft marketing automation package for landscapers. GetUSales' sister company, GetUWired, recently released a blog announcing the release of the package. That blog can be seen here.
The new Infusionsoft landscaping marketing package is a full-service landscaping management system with a variety of capabilities, including:

CRM - The Infusionsoft customer relationship management system allows landscapers to organize all their contacts and their information in one place.
Email marketing - Infusionsoft allows landscapers to send out highly targeted emails to their clients and prospective customers with a few clicks of the mouse.
Lead tracking -- Infusionsoft includes a lead-tracking feature that shows how many emails have been opened, how many videos have been watched, and which leads are "hot" and need to be contacted directly.
GetUSales and Tony Bass produce the landscaping automation package to help small businesses compete in today's market
Marketing automation, with its comparatively low cost and ease of use, allows smaller companies to compete in today's high-tech marketplace without the need for a full-time marketing department. It allows landscapers to send out marketing materials at a fraction of the price of traditional marketing avenues like radio or newspaper ads.
Most importantly, this package makes it easy for landscaping business owners to eliminate follow-up failure, the number one threat to any business' long-term success. With just a few clicks, new contacts are entered into the system and can be marketed to regularly and indefinitely with no further work by the business owner.
For more information, visit http://landscapingmarketingsystem.com/ or call 877-236-9094 today.