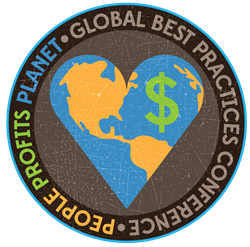 "We work in an incredible industry that gives literally millions of individuals the opportunity to make their dreams come true – it is especially meaningful for us to be recognized from a field of colleagues we truly admire and respect". - John Kelley
Dallas, Texas (PRWEB) January 20, 2015
Today, TDn2K, (Transforming Data into Knowledge) parent company of People Report, Black Box Intelligence and White Box Social Intelligence announced the winners of the 2015 Best Practices Awards at the 20th annual Global Best Practice Conference.
These awards celebrate best in class restaurant organizations for workplace excellence in their specific segment of the dining industry. The Best Practices Awards are designed to acknowledge and honor consistently superior results among the hundred plus companies who are members of the People Report consortium.
"In increasingly complex and competitive times for the service sector, these companies continue to innovate and improve their performance through their remarkable commitment to balancing people and profits. This year's winners are all companies who have made success in the workplace foundational to their success in the marketplace", says Joni Thomas Doolin, CEO of TDn2K and founder of People Report.
The 2015 award winners are: Chili's Grill & Bar, Denny's Restaurants, Taco Bell, and The Cheesecake Factory. These companies were evaluated based on their results in hourly and management retention, compensation, diversity, year over year improvement as well as other workforce practices including community involvement and green initiatives. Best Practices Award nominees were also recognized for their outstanding results. 2015 nominees include: BJ's Restaurant & Brewhouse, Donatos Pizza, Eat'n Park, LongHorn Steakhouse, Panera Bread, Red Robin, The Capital Grille and White Castle.
In addition to these honors, TDn2K also awarded the second annual Diamond Catalyst Award, The Heart of the Workplace Award and the Workplace Legacy Award.
The Diamond Catalyst Award is a tribute to superior operational and workplace results. The winner of the 2015 award is White Castle. Eligible companies are members of both People Report and Black Box Intelligence and are evaluated based on sales and traffic performance as well as employment and people practices. The recipient of this award sets the standard for overall best in class business performance. The Diamond Catalyst was given for the first time in 2013 to The Cheesecake Factory.
"It's a great honor to receive such prestigious recognition from TDn2K. We are proud of the nearly 10,000 White Castle team members who are "hamburger heroes" every day, and we are humbled by the loyalty of "Craver Nation" -- White Castle customers who make it all possible," said John Kelley, Vice President and Chief People Officer at White Castle. "We work in an incredible industry that gives literally millions of individuals the opportunity to make their dreams come true – it is especially meaningful for us to be recognized from a field of colleagues we truly admire and respect."
The Heart of the Workplace award is presented to the company that demonstrates top results in their human capital metrics, but also demonstrates significant commitment to and investment in their employees and communities. The 2015 recipient is Panera Bread.
"We're honored to be recognized as a good corporate citizen and specifically our work to help fix a broken food system. Unveiling our food policy last year is one way we provide food you can trust and transparency that allows guests to make informed choices. This focus, along with our long-term commitment to fight food insecurity, has helped us build an organization that's leveraging our size and scale to help affect change in and outside our bakery-cafes," said Liz Dunlap, Senior Vice President and Chief People Officer.
The final honor was awarded to John Miller, President & CEO of Denny's Restaurants, the 2015 Workplace Legacy Award. The Workplace Legacy Award honors a leader in the restaurant industry who has clearly demonstrated a commitment to balancing people and profits. Their employees, organizations and communities have benefited from their leadership. The People Report Workplace Legacy Award was created and presented for the first time in 2005 to Joe Lee, Chairman of Darden Restaurants.
The 20th Global Best Practices Conference was held January 18 – 20th, 2015. It was home to over 200 industry executives from American Blue Ribbon Holdings, LYFE Kitchen, McDonald's, Miller's Ale House, Red Lobster, Ted's Montana Grill and more. The 2016 event will take place January 17th – 19th, 2016 once again in Dallas, Texas.
TDn2K (Transforming Data into Knowledge) is the parent company of People Report, Black Box Intelligence and White Box Social Intelligence. People Report provides service-sector human capital and workforce analytics for its members on a monthly basis. Black Box Intelligence provides weekly financial and market level data for the restaurant industry. White Box Social Intelligence delivers unparalleled consumer insights and reveals online brand health. Together they report on over 30,000 restaurant units, one million employees and 45 billion dollars in sales. They are also the producers of two leading restaurant industry conferences: Summer Brand Camp and the Global Best Practices Conference, each held annually in Dallas, Texas.