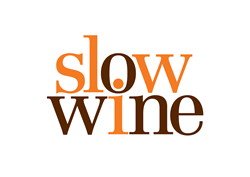 New York, NY (PRWEB) January 21, 2015
This February, Slow Wine NYC and VINO Italian Wine Week are teaming up for the biggest Italian wine tasting of the year at a spectacular event in the Waldorf-Astoria Hotel. VINO Italian Wine Week, the leading Italian wine event in the United States, returns after three previously successful editions in 2009, 2010 and 2011; the Slow Wine Tour is in its fourth consecutive year. Slow Wine will participate in VINO 2015 on February 2nd and 3rd.
With its English-language debut in 2011, Slow Wine, a guide to over 400 of Italy's best wineries, critiques wine through the perspective of the Slow Food philosophy. Wine, just as with food, must be good, clean and fair – not just good.
During separate trade and consumer sessions, attendees can taste their way through a selection of wineries found in the newest edition of the Slow Wine guide. Over 65 Slow Wine producers representing 15 regions of Italy will be present among the 200+ vintners, importers and producers' delegations participating in VINO 2015.
Premiering in the US this year, Slow Wine fans can now subscribe to Slow Wine Magazine, a digital magazine which complements the annual guide, and is published in English, German, and Italian. With six issues per year, the magazine reports on the world of Italian wine while upholding the Slow Food philosophy. Attendees of this year's event will be granted free access to the current issue of Slow Wine Magazine.
"At Slow Wine, we take pride in recognizing small-scale winemakers using traditional techniques, working with respect for the environment and terroir, and safeguarding the incredible biodiversity of grape varieties that are part of Italy's heritage," noted Giancarlo Gariglio, editor of Slow Wine. "We are very excited to take part in the return of VINO 2015, and celebrate Italy's best wines at the Waldorf-Astoria Hotel."
"We are delighted to bring VINO 2015 back to the US," said Pier Paolo Celeste, the Italian Trade Commissioner in New York. "Leading industry experts will discuss the present state of the Italian wine industry and what trends may shape the future. It's a very exciting event open to all trade professionals."
The Slow Wine guide recognizes that wine is an agricultural product, and has an impact on the lives of those who produce it and the environment. The guide uses three symbols to evaluate each winery:

The Snail, the Slow Food symbol, signals a cellar that has distinguished itself through its interpretation of sensorial, territorial, environmental and personal values in harmony with the Slow Food philosophy.
The Bottle, allocated to cellars that show a consistently high quality throughout their range of wines.
The Coin, an indicator of great value.
For information on events, please visit the links below.
New York City - Afternoon Trade and Press Portion (use code SPROD2015) & Evening Consumer Portion
*A complimentary copy of the guide will be included in the ticket price for the consumer event.
*For a complimentary copy of Slow Wine Magazine (available starting January 27th), please email lruocco(at)colangelorpr(dot)com.
About Slow Wine
The Slow Wine Guide, published by Slow Food Editore (the publishing arm of Slow Food Italy**) adopts a new approach to wine criticism and looks at a variety of factors to evaluate wineries in their entirety, taking into consideration the wine quality, typicity and adherence to terroir, value for money, environmental sensitivity and ecologically sustainable viticultural practices. Slow Wine was conceived to give a realistic snapshot of the current Italian wine landscape. The guide features reviews of 400 different wineries, each one visited by Slow Food experts. It is available for purchase on Amazon.com as well as in select bookstores.
**Slow Food International is a global grassroots organization that envisions a world in which all people can access and enjoy food that is good for them, good for those who grow it and good for the planet. A non-profit member-supported association, Slow Food was founded in Italy in 1989 to counter the rise of fast food and fast life, the disappearance of local food traditions and to encourage people to be aware about the food they eat, where it comes from, how it tastes and how our food choices affect the rest of the world.
VINO 2015 is a week-long event (February 1st through 5th) celebrating the best wines from Italy, hosted by the Italian Trade Agency. VINO promises a rich program of masterclasses, tastings, workshops, direct comparisons, presentations and demonstrations, offered by industry award-winning journalists and media professionals. Attendees will receive hands-on experience unequalled anywhere else at VINO 2015.