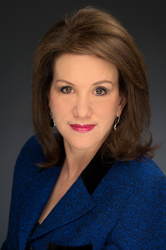 Philadelphia, Pennsylvania (PRWEB) January 20, 2015
Attorney General Eric Holder announced two significant measures reigning in the existing federal forfeiture laws. http://www.justice.gov/jmd/afp/ First, the DOJ announced that state police may no longer "adopt" federal law to conduct forfeitures. In other words, state police investigating only state crimes may no longer use federal forfeiture laws—though they may still use state forfeiture laws if their state allows. Ms. Lefeber explains that while this will likely reduce the amount of forfeitures, state police may still avail themselves of the powerful federal forfeiture laws by forming a joint investigation with federal law enforcement.
Second, the DOJ ended "Equitable Sharing," one of the most perverse aspects of federal forfeiture law which allowed police to use the assets seized from suspects to pay for policing costs. Assets seized from these presumably innocent people paid the salaries and expenses of those officers who conducted the seizures. According to the Washington Post (Jan. 16, 2105), police have seized $3B worth of assets from over 55,000 stops since 2008, with 80% of the proceeds going to the police departments involved. http://www.washingtonpost.com/investigations/holder-ends-seized-asset-sharing-process-that-split-billions-with-local-state-police/2015/01/16/0e7ca058-99d4-11e4-bcfb-059ec7a93ddc_story.html Attorney Lefeber explains that this "Equitable Sharing" resulted in incentivizing illegal police practices because it resulted in incredible bounty or rewards accruing to the officers conducting the forfeitures.
Ms. Lefeber notes that while these announcements do little to reform the federal forfeiture laws themselves, restricting the applicability of federal statutes and removing the financial incentives involved with their use should positively alter the practical effect of the forfeiture laws.
About Hope Lefeber:
Hope Lefeber is a federal criminal defense attorney in Philadelphia. With over 30 years experience, she is recognized by Superlawyers and is ranked by the National Trial Lawyers as one of the top 100 Criminal Defense Lawyers in the United States and one of the Top Ten Criminal Defense Lawyers in Pennsylvania by the National Academy of Criminal Defense Lawyers. Ms. Lefeber's key areas of practice include defense in business and corporate fraud, mail and wire fraud, money laundering, tax fraud and other white collar crimes, conspiracy and drug offenses. Learn more about her at http://www.hopelefeber.com.