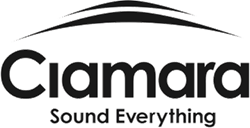 The in-home trial program is a great way to assess a product and its effectiveness as it pertains to a client's particular audio system.
New York, NY (PRWEB) January 27, 2015
Ciamara today announced the beginning of a new 30-day in-home trial program. This program enables clients to purchase components or systems and try them risk-free in the comfort of their homes for up to 30 days. The purchase is 100% refundable for most forms of payment. The details of the program are published on the company website here.
Ciamara Corporation caters to high-end clients and music aficionados who appreciate that high-quality sound plays an essential role in their lives.
The company offers a wide range of high quality audio products from top-notch brands including Berkeley Audio Design, Ayre Acoustics, TAD, Luxman, and Shunyata Research. Clients can order loudspeakers, headphones, turntables, cables, accessories, and various components such as amplifiers, digital to analog converters, digital music players, preamplifiers, line conditioners, and more. Its products are available on their website http://www.ciamara.com. The Ciamara site also features a Learning Center that offers articles and videos to help you chose, install and use your gear, as well as a free Membership Rewards Program that allows members to earn points that can be used for future purchases and a number of other exclusive benefits.
There is a dedicated team of audio experts at Ciamara available to assist clients with selecting the correct component for their needs. The highly qualified staff also offers support for clients who may require assistance with setting up, as well as training on how to operate their equipment.
"The in-home trial program is a great way to assess a product and its effectiveness as it pertains to a client's particular audio system," said Sanjay Patel, audio expert and company founder. "I encourage home owners to take advantage of this unique opportunity."
About Ciamara
Ciamara was founded in Manhattan, NY, by sound artists with in-depth, real-world experience in creating perfect sound from the recording studio direct into the personal listening space. A small, yet diverse, group of true experts manages every detail of the Ciamara experience. Our mission, philosophy, belief and knowledge all converge in our unshakeable conviction that great sound can only be created by combining the highest expertise, and the most sincere passion, into a sound worthy of being shared with the whole world. Learn more at http://www.ciamara.com
Follow @CiamaraSound
Like us on https://www.facebook.com/pages/Ciamara/174469010766
###
Press Contact:
Kathleen Tan
1-844-4-WEBNOW
kathleen(dot)tan(at)webnow(dot)com