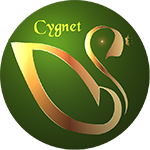 (PRWEB) January 21, 2015
Emerging and established authors in search of a cost-effective, comprehensive and customized program to publish and promote their book -- whether it's their first release or their twentieth – can now get the end-to-end solutions they need from the newly-launched Cygnet Media Group Inc.
Headed by experienced author Brian Alexander -- whose most recent book is the spiritual thriller The Phoenix Conspiracy -- Cygnet Media Group Inc. contains three divisions: Cygnet Publications, Cygnet Web Services, and Cygnet Video Productions, respectively.

Cygnet Publications provides print and e-book self-publishing services, including editing, cover design, ISBN registration, submission to online retailers (e.g. Amazon, Barnes & Noble, etc.), and a full range of marketing programs.
Cygnet Web Services provides website development for authors, including domain registration, hosting, graphic design, copywriting, and more.
Cygnet Video Productions provides professional-quality video trailers to help authors reach their target market and drive sales.
"While there are almost half a million new books written every year, very few are picked up by mainstream publishers, and not necessarily because they're the best of the best, either. The vast majority of books -- despite many of them being interesting, informative, compelling and creative – fade into obscurity," commented Brian Alexander, who was driven to launch Cygnet Media Group Inc. after personally experiencing how some unethical individuals and companies in the self-publishing field are taking advantage of authors. "Our mission is to give self-publishing authors the specific services they want, but at a fair, honest and transparent price with no gimmicks, games or false promises. We're out to prove that quality, honesty, integrity, ethics and values have a place in the self-publishing field, and that authors will be proud to have Cygnet Media Group Inc. on their team."
Authors who have completed their manuscript (edited or unedited), along with those who would like additional information on Cygnet Media Group Inc.'s publishing and promotional solutions, can learn more by visiting http://www.cygnetmediagroup.com.
For all other details, including media inquiries, contact Brian Alexander at (289) 700-2878 or brian(dot)alexander(at)cygnetmeidagroup.com.
About Cygnet Media Group Inc.
Through its divisions, Cygnet Media Group offers self-publishing packages, video book trailer production, and author website development. Cygnet's true purpose is not only to help authors self-publish their books, but also to help them avoid the quagmire of scams and expensive programs that do little more than line the pockets of those offering the deals.
Learn more at http://www.cygnetmediagroup.com