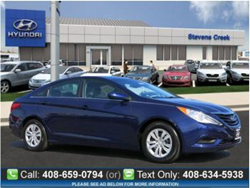 "We are thrilled to see the rapid adoption of the TapClassifieds program by our sales professionals. The sales teams love the program because it delivers real, measureable results to their auto dealers. It really works."
San Jose, CA (PRWEB) January 20, 2015
TapClassifieds today announced TapAuto, a significant expansion of the TapClassifieds program for publishing groups, local media agencies, automotive dealerships, and their partners. TapClassifieds is a proven, go- to solution focused on delivering hard leads, in real time. New TapAuto takes automotive digital marketing to the next level: keeping auto dealers and their agencies up to date on how well their digital marketing campaigns are succeeding, and how to optimize their investments and results.
TapClassifieds: Delivering Immediate, Actionable Leads
TapClassifieds is unparalled in generating and communicating leads, and in tracking sales engagement. With TapClassifieds, auto dealers can watch as new leads are received via email, phone calls, text messages and credit applications. They can see consumer interest and engagement around specific vehicles, whether a car-shopper scanned a QR code for a mobile car-profile or shared a vehicle with a friend using email or popular social networks.
For example, TapClassifieds gave Digital First Ventures another way to ensure their automotive advertisers are reaching potential customers online and via mobile devices. Arturo Duran, Managing Partner at Digital First Ventures, commented, "We are thrilled to see the rapid adoption of the TapClassifieds program by our sales professionals. The sales teams love the program because it delivers real, measureable results to their auto dealers. It really works."
New TapAuto: Metrics to Drive Sales Strategy and Investments
The new TapAuto solution, including software and services, is even more than getting buyers in the door and accelerating sales. It shows how investments by local media pay off, with lead attribution, reporting, and analytics. Metrics showing the ROI for various digital marketing channels promote sales strategy wins, based on advanced technology.
The TapAuto advanced analytics platform is based on the popular TapAnalytics digital marketing platform. TapAuto delivers extreme visibility and context for auto dealers and agencies who want to inspect and optimize every thread of every digital marketing campaign.
With TapAuto, for the first time, auto dealers (and those who sell trucks, motorcycles, RVs, planes and boats) can immediately see how every dollar invested in digital marketing is performing. By truly knowing where marketing dollars are being invested, under-performers can be culled and these dollars invested in more effective channels.
The new TapAuto digital marketing power tools feature the following.

Agency and Dealer Dashboards: Customizable, on-demand dashboards provide a unified view into campaign tactics across dozens of integrated third-party marketing campaign tools. And, the TapAuto suite was designed for rapid deployment of the most complex digital marketing programs, enabling an agency to bring a new client live on the TapAuto platform in minutes.
Third party campaign tools supported include: Display Advertising: Google DoubleClick for Advertisers, Google DoubleClick for Publishers, Facebook Ads, AppNexus, The Trade Desk , Rubicon, TubeMogul, Yahoo APT, OAS 24/7, Jivox, SiteScout. Search engine marketing (SEM): Google Adwords, Bing Ads. Email campaigns: Mail Chimp and Constant Contact. Leads: Callcap, Marchex, ExactTarget, Data-Dynamix, PulsePoint. Social media: Twitter, Facebook Insights, LinkedIn, Foursquare, YouTube, Shoutlet. Reputation monitoring: Vendasta's StepRep and Yelp. SEO/Analytics (website traffic, search-engine rankings): Google Analytics, MOZ, Adobe Omniture, TruMeasure.
Reports Tailored for Every Stakeholder: Extensive, customizable reports are available for daily, weekly or monthly delivery. These reports can be tailored to meet the needs and expectations of the dealership owner, general sales manager, internet sales manager or sales representative. As well, these reports can be rolled up for multi-rooftop dealership groups, delivering visibility into how each property is connecting with consumers through digital marketing. "Push" alerts are also triggered when there are noteworthy changes in campaign performance.
Visualization: Page views and click-throughs – and dozens of other key performance indicators – are easily visualized in charts and tables designed to bring forward a deeper understanding about how car shoppers are connecting with cars, helping to drive more leads and, ultimately, more cars sold.
Deep drill-down: From within the platform, agents and their clients can read email inquiries, listen to recorded inbound calls, read car-buyer questions sent via text messaging and see important car-buyer information captured in credit applications.
Analytics: Scoring provides broad, relative performance indicators for every campaign element, with color-coded performance scores ranging from 0 to 100 to alert the savvy marketer when an important change in performance – up or down -- is underway.
TapAuto, based on the robust TapAnalytics platform, is effective at helping both auto dealers and digital agencies that service the automotive industry monitor and optimize their marketing efforts on behalf of their clients.
John Paton, CEO, Digital First Ventures, said,"TapClassifieds' multi-platform auto-marketing approach, added to our existing portfolio of targeted digital advertising, provides a comprehensive marketing solution that is designed to deliver measurable results for our car dealer clients."
Babak Hedayati, TapClicks CEO, states: "The benefits and impact of the TapAuto platform for vehicle dealerships, their agencies, and for the industry are immense. The increasing size of the industry is largely growth from digital marketing channels, so the winners will be agencies and dealerships who embrace sales-directed technology. TapAuto, in addition to the proven TapClassifieds ability to deliver leads and sales tracking, helps generate immediate sales and fuel strategic business vision, while optimizing investments."
TapClassifieds is already in action, delivering sales results to Digital First Media, Star Tribune, Bay Area Network Group, Oakland Tribune, San Jose Mercury News, Santa Cruz Sentinel, San Mateo County Times, Denver Post, Star Tribune, UTSD, Dallas Morning News, Media General, and more.
About TapClassifieds
TapClassifieds provides digital classifieds and merchandising solutions for local companies doing business online, delivering a unique ability to generate and track leads and other consumer interactions in unprecedented detail. TapClassifieds was founded in 2009, and operates out of offices in Silicon Valley, Canada, India and Mexico. For more information, please visit http://www.TapClassifieds.com