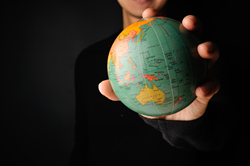 ikeGPS continues to construct a world class team to drive customer acquisition and sales growth
Westminster, Colorado (PRWEB) January 20, 2015
ikeGPS Group Limited (NZX:IKE), the New Zealand-based remote measurement solutions firm, announced today three key appointments to expand its global sales capability to address worldwide demand for its GE MapSight and Spike software and hardware products.
"With these recent high-caliber appointments, we now have sales representation located in all key geographic regions," said ikeGPS chief executive Glenn Milnes. "Our ability to attract such high quality sales leadership with international experience continues to validate ikeGPS' strategy, technology, and opportunity. "
The three new appointees will lead sales in Asia-Pacific (APAC), Europe-Middle East-Africa (EMEA) and the United States Federal Government. The key new ikeGPS sales leaders include:
Tio Chung Bee (Amos Tio) will lead ikeGPS sales in APAC - the fastest developing market for electric energy infrastructure and where the GE MapSight solution is positioned to help Utility companies with their field inspections, audits, and deployments. Prior to joining ikeGPS, Amos was General Manager Asia Pacific of the Systems Division at Panasonic and prior to that he was Regional Director Asia-Pacific, Japan & Middle East at Trimble Navigation.
Martin Ehrhardt based in Munich, Germany will lead ikeGPS sales in EMEA. GE Digital Energy's Smallword product has significant market share throughout Europe and this appointment is the next step for ikeGPS to advance GE MapSight customer adoption in that region. Prior to joining ikeGPS, Martin held senior sales roles in the CAD-CAM, AEC, GIS, and remote sensing industries for CloudEO AG, Hexagon Geospatial, Erdas, and at Definiens AG where he was the Vice President of their Remote Sensing Business. Martin also spent more than seven years at Autodesk managing strategic accounts in Europe.
Carl (Trey) Giffin based in Washington DC, will lead ikeGPS' US Federal Government sales including customer opportunities with Department of Defense and Intelligence Agency communities. Trey joins ikeGPS after seven years as a Federal Account Executive with Autodesk where he was responsible for many of the Civilian Agencies including the U.S. Departments of Energy, Interior, Transportation, Justice, NASA, and others. Prior to Autodesk, Trey worked in Federal Sales for CA, Enterasys, and Unisys.
"ikeGPS continues to construct a world class team to drive customer acquisition and sales growth" Milnes added. "Expanding into Asia and Europe will significantly increase our revenue opportunities. On the heels of our announced expanded contractual relationship with In-Q-Tel, a strategic arm of the US intelligence community, ikeGPS sees considerable additional opportunity across the US Federal Government. Amos, Martin, and Trey will make an immediate impact and help us to expand global revenue potential in the coming quarters."
About ikeGPS
ikeGPS' mission is to revolutionize every measurer's day. Its field data collection and asset management solutions have been adopted around the world and are used in in a variety of industries including Utility, Telecom, Government/Defense, and Engineering. The Company has a Trademark Agreement with General Electric and markets its Electric Utility solution as GE MapSight. For addition information on the GE MapSight pole data collection solution, visit http://www.gemapsight.com.
The company recently introduced Spike, the world's first laser accurate Smartphone measurement solution. ikeGPS' global sales and marketing headquarters is based in Colorado USA. ikeGPS Group is listed on the main board of the New Zealand Stock Exchange under the stock symbol IKE. For more information on the Spike product or the Company, visit http://www.ikegps.com.
GE is a trademark of General Electric Company and is under license by ikeGPS LTD, 42 Adelaide Road, Wellington 6021, New Zealand.