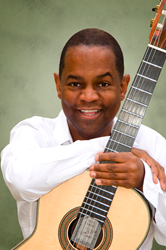 Rolling Hills Estates, CA (PRWEB) January 21, 2015
The Asia America Symphony Association (AASA) is proud to announce its 2015 concert season featuring an array of talents and music that promises to delight a variety of music enthusiast's appetite.
March 15, 2015, kicks off the start of the season. The opening concert, "Young Stars of Tomorrow", will be held at the world renown, Comedy and Magic Club in Hermosa Beach, California and will feature the Asia America Youth Chamber Ensembles and introduce guest jazz group sensation, "Cole 2 the Max", a hot young jazz-fusion trio selling out concerts around the South Bay. These talented young men are all former members of the Asia America Youth Symphony (AAYS). They will surely light up the night with their blend of jazz and fusion acrobatics. The Comedy and Magic Club is a cozy and intimate venue that has hosted top comediennes and entertainers for many years. This event has limited seating and is destined to sell out fast.
The next concert in the series, "A Night of 88's", will be held on May 23, 2015, at the Norris Theatre for the Performing Arts in Rolling Hills, California. The AAYS and its founder, Music Director and Conductor, David Benoit, will lead these multi-talented, young musicians through a series of musical genres and styles from Mozart to Bernstein, Gershwin, Grieg and more. Special guest award winning, solo pianist, Ray Ushikubo, a 13-year-old child prodigy, will perform Grieg's Piano Concerto in A minor, followed by another award winning composer and pianist, Sebastian Chang, a former member of AAYS, to perform a rare reading of Gershwin's Rhapsody in Blue. The evening will end with a duet with Music Director, David Benoit and Ray Ushikubo.
May 30, 2015 marks the last concert in the series and certainly not the least. The Carpenter Center for the Performing Arts in Long Beach, California is the perfect venue to house this final performance that will feature the Asia America Youth Symphony with special guest, Grammy Award winning jazz guitarist, Earl Klugh. This concert will also feature professional members of the Asia America Symphony Orchestra as well as Maestro David Benoit. To get the juices flowing, the concert will open with Beethoven's Symphony No. 7 in A Major that was heard in the Academy Award winning film, The King's Speech. To top off the evening, the audience will enjoy a rare performance by Mr. Klugh and David Benoit while he conducts from the piano. With Mr. Klugh's unique way of interpreting the classical guitar with his silky, melodic tones and Mr. Benoit's soulful and moving piano solos, is destined to be a night to remember.
Tickets are available online at http://www.aasymphony.org or call 310.377.8977. Refer to the AASA website to see concert schedule, membership opportunities and other events sponsored by the organization.
About Earl Klugh- Born in 1953 in the Motor City of Detroit, Michigan, Mr. Klugh's unique and distinctive, guitar style and sound is attributed to his early influences such as Chet Atkins, George Benson, Laurinda Almeida, Burt Bacharach and others. He has garnered 13 Grammy nominations, including one for his album, Handpicked, which was nominated for Best Pop Instrumental Album at the 56th Annual Grammy Awards. He took the coveted Grammy Award home for his collaboration album with Bob James, One on One, for Best Pop Instrumental Album in 1980. Mr. Klugh is no stranger to other genres of music. He has produced more than 50 charts for classical orchestras orchestrated by Grammy winners Don Sebesky, Dave Grusin, Johnny Mandel and Clare Fischer. Mr. Klugh has and continues to grace audiences with his smooth, sultry guitar melodies, entertaining the masses and bridging the gap of music genres and generations for over four decades.
About David Benoit - David Benoit's career spans over three decades as a contemporary jazz pianist and composer, including over 28 solo recordings that have garnered him five Grammy nominations. Benoit's talents expand into symphonic orchestral music endeavors that include his ongoing role as Music Director & Conductor of the Asia America Symphony Orchestra and Youth Symphony as well as the on-air radio host weekday mornings on KKJZ 88.1 FM.
About Sebastian Chang- Sebastian Chang is a freelance composer, teacher, and pianist. He is a recipient of three BMI Student Composer Awards and five ASCAP Morton Gould Young Composer Awards. His compositions have been performed all throughout the United States. The Philadelphia, Detroit, and Tokyo Symphony Orchestras are a few of the ensembles that have performed his works. His first major performance was of his own composition "Concertino for Piano and Orchestra" with the Tokyo Symphony Orchestra, when he was 9 years old. Since attending USC's Scoring for Motion Pictures and Television Program, Sebastian has added a working digital music recording and production rig to his classical sensibility, giving him the versatility and know-how to record, mix, and produce in-house.
About Ray Ushikubo- Exhibiting an innate musicality well beyond his years, thirteen-year-old Japanese-American pianist Ray Ushikubo has already performed on the stages of Carnegie Hall and Merkin Concert Hall in New York City and on NBC's "The Tonight Show" with Jay Leno. He has also had the unique opportunity to perform onstage with world-renowned pianist Lang Lang at Orange County's Segerstrom Concert Hall, and with pianist/conductor Jeffrey Kahane at Royce Hall in Los Angeles. Ray made his solo orchestral debut at age 10 as a featured soloist in the Young Musicians' Foundation Gala concert at Los Angeles's Dorothy Chandler Pavilion. Since 2010, Ray Ushikubo has been a student at The Colburn Young Artists Academy, an intensive training ground for highly gifted pre-college age students in Los Angeles. Ray's other interests include math, wakeboarding and Mercedes Benz automobiles.
About Asia America Symphony Association (AASA) – Mission Statement:
The Asia America Symphony Association is dedicated to developing and mentoring young musicians by providing educational and performing opportunities in a professional environment featuring classical and jazz concerts and integrating Eastern and Western influences.
####
Press Inquiries: Alison Jamele - Email: nosijam(at)aol(dot)com / Phone: 310. 527.1198 (cell)