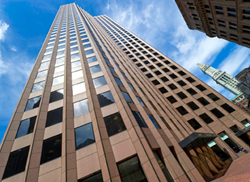 Boston, MA (PRWEB) January 21, 2015
The new Boston office will serve as the company's US headquarter, accelerating sales operations while building alliances with technology and market experts. The goal of the expansion is to attract Boston's top engineering and sales talent, while facilitating the growth of bpm'online's customer and partner base.
Bpm'online customers, partners and peers are welcome to visit bpm'online's new office at 60 State St, Suite 3700, Boston, MA.
"As General Manager, Michael will be responsible for growing bpm'online's brand and business with a primary focus on building a strong partner ecosystem through strategic alliances and attractive channel sales programs, leveraging those relationships to widen the client portfolio across all product offerings, along with vertical outreach and direct sales initiatives", says Katherine Kostereva, bpm'online CEO and co-founder. "We are thrilled to welcome Michael who'll provide deep industry expertise and leadership that aligns directly with our company vision. Hiring an experienced manager like Michael and opening a new office in the States reflects bpm'online's commitment to the US clients and partners."
Michael Rooney brings more than 20 years of experience in the software industry, working in, building and managing various departments from sales and marketing, to professional and customer services, to product management and operations. He has specific depth in financial services, content and process management, as well as web and mobile-based solutions.
"The fast-growing CRM market, combined with the widespread adoption of cloud technologies across all business sectors, provides bpm'online with enormous growth opportunities," stated Michael Rooney in his introduction to the team. "I am very excited to have joined bpm'online to head up efforts in the US. We have very strong products that I am confident will have a significant impact on the North American CRM market."
The General Manager search was conducted by Alexander & Krol Executive Search LLC located in Palo Alto, CA.
About bpm'online
Bpm'online is a premium vendor of process-driven cloud software for sales, marketing, and service automation. The beauty and the core value of bpm'online products are out-of-the-box processes that guide users through the most effective actions to boost results. Users love bpm'online's engaging interface with social look and feel, free from redundant information that keeps them focused on what's relevant. Today, the company employs 500+ experts and serves over 6,000 customers worldwide. Welcome to bpm'online's new office at 60 State St, Suite 3700, Boston, MA 02109.
For more information, visit: bpmonline.com