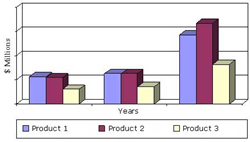 Continuous Glucose Monitoring Market Surging at 19.6% CAGR
Wellesley, Mass. (PRWEB) January 20, 2015
BCC Research (http://www.bccresearch.com) reveals in its new report on continuous glucose monitoring (CGM); the total CGM market is forecast to reach a value of at least $783.9 million by 2019. This is due to the increasing acceptance of clinical trials showing the efficacy of CGM in abating the number of hypoglycemic episodes, as well as the growth in the number of people globally with diabetes. The overall compound annual growth rate (CAGR) for this market from 2014 through 2019 is expected to be approximately 19.6%.
Incidences of Type 2 diabetes (T2D) continue to escalate in developed and developing countries, driven by the rise in obesity. CGM is designed to provide a more accurate way to monitor blood glucose levels, thereby allowing diabetic patients to better regulate blood glucose, decrease the risk of diabetes-related damage to their bodies and ultimately improve their health and cut down healthcare costs.
However, the vast majority of T2D patients continue to use blood glucose meters (BGMs) and test strips to check their levels, primarily due to insurance cost coverage of CGM and because they believe they can sufficiently control their glucose levels with this equipment alone. This segment is forecast to reach a value of at least $16.4 billion by 2019 with a CAGR of 9%. By 2019, BGMs and diabetes test strips will account for approximately 42.3% and 57.7%, respectively, of this market.
"Device companies are working to create and market devices that when acting together can come close to operating as an artificial pancreas system (APS) or artificial pancreas device system (APDS)," says BCC Research analyst Valerie Kellogg. "Such a system must be able to administer more than one drug or hormone, detect rising or falling blood glucose levels, adjust accordingly, notify the user, and either deliver insulin or stop insulin delivery."
Continuous Glucose Monitoring (CGM): Technologies and Global Markets provides an overview of the current and potential global market for monitoring equipment and disposables for both continuous monitoring and self-monitoring blood glucose (SMBG) equipment. Sales forecasts are presented through 2019.
Editors and reporters who wish to speak with the analyst should contact Steven Cumming at steven.cumming(at)bccresearch(dot)com.
About BCC Research
BCC Research publishes market research reports that make organizations worldwide more profitable with intelligence that drives smart business decisions. These reports cover today's major industrial and technology sectors, including emerging markets. For more than 40 years we've helped customers identify new market opportunities with accurate and reliable data and insight, including market sizing, forecasting, industry overviews, and identification of significant trends and key market participants. We partner with analysts who are experts in specific areas of industry and technology, providing unbiased measurements and assessments of global markets. Recently selected as the world's greatest market research company, BCC Research is a unit of Eli Global, LLC. Visit our website at http://www.bccresearch.com. Contact us: (+1) 781-489-7301 (U.S. Eastern Time), or email information(at)bccresearch(dot)com.