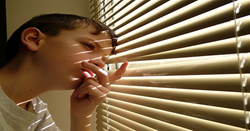 Laws and policies on harassment and discrimination in the United Kingdom need to be stricter especially when it comes to the online world.
London, UK (PRWEB) January 20, 2015
From disability discrimination to harassment offline and online, the United Kingdom is taking serious steps to eliminate and stand up to all sorts of discrimination and harassment. NoBullying explores the British way of creating safer living and working environments in a series of articles in the spotlight today.
Discrimination is generally defined as someone being denied basic rights based solely upon his or her race, gender, appearance, disabilities or sexual preference. The first ever anti discrimination law to be passed by British Parliament was the Equal Pay Act of 1970. This law was to prevent women from receiving different pay and different treatment from men on the same job. The Sex Discrimination Act of 1975 detoured employers from neglecting to hire women based solely upon their gender. The Sex Discrimination Act also prevented employers from discriminating against candidates based on marital status.
As for harassment, The British parliament passed the Protection from Harassment Act which prohibits stalking, harassment at work, harassment based on race, or any attack-like behavior from neighbors. The act prohibits stalking online and offline or the harassment of any person based on their sexual preference or identity, which can help eliminate things such as gay bullying in the United Kingdom.
And with discrimination against people with disabilities still being unintentionally present, NoBullying continues to fear for individuals with learning disabilities who may be overlooked because they are unable to comprehend or understand specific instructions. This is changing, however, and more teachers are being taught how to transcend the barriers associated with certain learning disabilities such as dyslexia, autism, asperger's and ADHD. New techniques and learning styles can benefit children whether or not they have been diagnosed with a learning disability.
NoBullying feels these laws are a step in the right direction to protect the rights of UK residents but believes more can be done especially with stalking and harassment online. With the health and safety of children being one of the top concerns for NoBullying, online stalking and harassment continue to be a present danger especially with children being targeted with derogatory slang words everyday online with little or no protection.
Ciaran Connolly, Co Founder of NoBullying says, "There were so many victims of harassment and discrimination in the United Kingdom who lost their lives to suicide because they either couldn't cope with the hate or found it very hard to tell their loved ones what they were going through. Laws and policies on harassment and discrimination in the United Kingdom need to be stricter especially when it comes to the online world."
He added that parents and teachers should make a point to educate the younger generations about the sad outcome of neglecting online safety and photos safety. According to Connolly, it is quite imperative to press for more firm laws condemning all acts of bullying and harassment.
NoBullying.com features many pages dedicated to parents, teens, teachers, health professionals as well as posts related to cyber safety and the latest news about law making concerning curbing Bullying worldwide as well as inspirational Bullying Poems and famous Bullying Quotes.
The website regularly updates its bullying statistics and cyber bullying statistics as it is essential to understand how widespread the bullying epidemic is. It also regularly runs cyber bullying surveys and questionnaires to get recent updated statistics on everything related to cyberbullying.
He also added that anyone suffering from bullying in any form or way can always find advice and help on the NoBullying website – but if anyone is suffering from severe bullying or cyber bullying, the best thing is to talk to someone locally – a parent, teacher or local organization that has been set up to help with specialized councilors to deal with this topic.