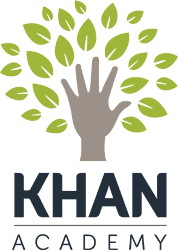 Mobile handwriting opened up all sorts of avenues to us, allowing us to make the app more natural as if it were a pen and paper.
MOUNTAIN VIEW, CALIFORNIA AND NANTES, FRANCE (PRWEB) January 20, 2015
Khan Academy, a non-profit educational organization, today announced the launch of its newest iPad app, which uses MyScript® handwriting recognition (HWR) technology to improve the educational experience for its users.
The new app from Khan Academy lets users strengthen their skills using 150,000 common core-aligned exercises that provide instant feedback and step-by-step instructions to guide learning. Using customized exercise recommendations, the app provides users with an educational experience geared toward their skill level.
The app leverages the power of MyScript Math, a 2D-capable HWR technology, which enables the recognition of 11 math rules and more than 200 math symbols and characters for handwritten mathematical expressions and equations. MyScript Math can identify single equations and systems of equations as well as elements such as square roots with subscripts. Through the integration of MyScript Math, the Khan Academy app provides an expansive scratchpad, allowing users to record their work in real time, from start to finish.
Speaking of the partnership with Khan Academy, Paddy Padmanabhan, CEO of MyScript said, "As a company, we are committed to the educational benefits offered by handwriting recognition in the classroom and at home. We support Khan Academy's vision to provide a no cost, world class education for anyone, anywhere and are delighted to provide the HWR technology for the app."
Speaking on the organization's decision to embrace handwriting technology, Matt Wahl, Product Manager at Khan Academy said, "Part of the freedom of building for mobile means that you are dealing with different preferences: people prefer to touch and write with their fingers. Mobile handwriting opened up all sorts of avenues to us, allowing us to make the app more natural as if it were a pen and paper. Research shows that writing by hand leads to greater throughput of expressing ideas and helps learners take ownership over their learning, which is something we care deeply about."
Khan Academy's new iPad app provides users with a complete learning environment, including educational videos, articles in math (arithmetic, pre­algebra, algebra, geometry, trigonometry, statistics, calculus, linear algebra), science (biology, chemistry, physics), economics, and the humanities. The app is currently available on the iTunes Store, and can be downloaded here.
About MyScript®
MyScript is the acknowledged market leader in accurate, high-performance handwriting recognition and digital ink management technology. MyScript technology combines digital ink management with easy searching of handwritten text, as well as the accurate recognition of complex mathematical equations, geometric shapes and music notation. MyScript solutions are available on all leading desktop and mobile operating systems including Microsoft® Windows®, Apple® Mac OS®, Linux®, iOS® and Android™. With nearly 100 languages supported and a truly international team, MyScript serves customers worldwide from its headquarters in Nantes, France, and regional offices located in China, Japan, Korea, and the U.S. For further information, please visit http://myscript.com.
About Khan Academy
Khan Academy is a 501(c)3 non­profit with a mission to change education for the better by providing a free world ­class education for anyone, anywhere. We believe that students of all ages should have free, unlimited access to the best educational content, and that they should be able to consume and master this content at their own pace. In addition, we believe that there are incredible opportunities to use intelligent software development, deep data analytics, and intuitive user interfaces to more effectively surface and present these educational resources to students and teachers around the world. Our library of content covers kindergarten to early college math, science topics such as biology, chemistry, and physics, and reaches into humanities with tutorials on economics, finance, music, philosophy, and art history. We have over 15 million registered users and to date, we have delivered over 300 million lessons and 3 billion exercise problems.
MyScript is a registered trademark, registered in the US and other countries. All the other trademarks are the property of their respective owners. Microsoft and Windows are registered trademarks of Microsoft Corporation in the United States and/or other countries. Apple and Mac OS are registered trademarks of Apple, Inc., registered in the U.S. and other countries. IOS is a trademark or registered trademark of Cisco in the U.S. and other countries and is used under license. Linux is the registered trademark of Linus Torvalds in the U.S. and other countries. Android is a trademark of Google Inc.