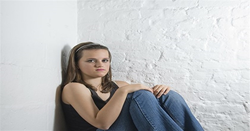 While bullying and cyber bullying continue to be at the top of our interests, NoBullying cannot deny that present dangers of child trafficking, dating abuse, human trafficking and illicit drug trading.
London, UK (PRWEB) January 21, 2015
Any concerned parent or caregiver cannot simply deny the presence of the many and numerous dangers children and teens face every day all over the world. NoBullying explores, in a series of articles in the spotlight today, the dangerous things teens and children can possibly face in today's world.
One of the most present dangers not extensively discussed by the Media is child trafficking. The basic definition of child trafficking is the "abduction, or recruitment, and consequent transferring and selling of a child for the purpose of exploitation." According to the International Labour Organization, there are an estimated 1.2 million children trafficked every single year. This number is based on research, but it can still be counted as an educated guess.
NoBullying continues to assert the fact that Child Trafficking is a more horrific form of Human Trafficking, which uses force, manipulation, coercion, deception, and/or debt (sometimes for illegal immigration services) to control people like slaves and make them do things against their will. Some of the forms of Child Trafficking are Child Labour Trafficking, Child Sex Workers, Child Soldiers trafficking, and the use of children in illicit drug trade.
Another form of abuse teens can go through is dating abuse which takes place when one person in an exclusive relationship behaves in a violent manner. Even if a person only makes threats that he or she never carries out, such remarks can be viewed as abusive. Thousands of teen girls suffer from verbal and physical abuse, as women tend to be on the receiving end of an abusive relationship more often than their male counterparts.
It is also worth mentioning the dangers of child marriages or forced marriages in more poverty stricken countries worldwide. Child marriage is defined as girls being offered for marriage while being minors or basically children under the age of eighteen. Child marriage statistics indicate that one in every 3 young girls will wed prior to their eighteenth birthday. One in every nine young girls will marry prior to their fifteenth birthday.
NoBullying feels that more laws and awareness campaigns need to be created against these hideous crimes happening everyday and hurting children and teens worldwide. The most effective way to combat the trafficking of children is by focusing on saving those who are currently embroiled in the system, their future rehabilitation, and the punishment of the criminals that pulled them into these lives to begin with.
Ciaran Connolly, Co Founder of NoBullying says, "While bullying and cyber bullying continue to be at the top of our interests, we cannot deny that present dangers of child trafficking, dating abuse, human trafficking and illicit drug trading."
He added that parents and teachers should make a point to educate the younger generations about the sad outcome of neglecting online safety and photos safety. According to Connolly, it is quite imperative to press for more firm laws condemning all acts of bullying and harassment.
NoBullying.com features many pages dedicated to parents, teens, teachers, health professionals as well as posts related to cyber safety and the latest news about law making concerning curbing Bullying worldwide as well as inspirational Bullying Poems and famous Bullying Quotes.
The website regularly updates its bullying statistics and cyber bullying statistics as it is essential to understand how widespread the bullying epidemic is. It also regularly runs cyber bullying surveys and questionnaires to get recent updated statistics on everything related to cyberbullying.
He also added that anyone suffering from bullying in any form or way can always find advice and help on the NoBullying website – but if anyone is suffering from severe bullying or cyber bullying, the best thing is to talk to someone locally – a parent, teacher or local organization that has been set up to help with specialized councilors to deal with this topic.