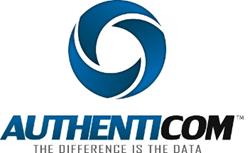 "We are very excited to have Brad join our team. The extensive experience he has in the automotive sector is going to be incredibly important as Authenticom continues to grow in its market share" Steve Cottrell
La Crosse, WI (PRWEB) January 20, 2015
Authenticom announced a new and exciting addition to their team today. Brad Korner will be joining their ranks as vice president of sales.
Korner began his role as a prominent sales leader within the automotive industry during his twelve years at the Reynolds & Reynolds Company serving as a regional sales director. He continued to build and refine his sales expertise throughout the following 10 years as a vice president of sales and client support within IHS Automotive/R.L. POLK & Company. During his tenure there, he specialized in retail, media, and market development.
Thrilled by the team's addition, Steve Cottrell stated, "We are very excited to have Brad join our team. The extensive experience he has in the automotive sector is going to be incredibly important as Authenticom continues to grow in its market share."
By leading a team of national sales executives, Korner will work to expand sales for each of Authenticom's solutions.
About Authenticom
Authenticom is a leading source of dealer management system integration and enterprise-level data enhancement solutions for automotive marketing agencies, CRM systems and third-party service providers. The company integrates with 75 dealer management systems and connects with over 18,500 automotive dealerships across North America. Authenticom is a privately-held corporation founded by Stephen Cottrell in 2002 and headquartered in La Crosse, Wisconsin.
http://www.Authenticom.com