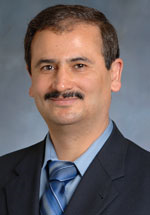 (PRWEB) January 28, 2015
After years of planning and construction, the doors of Dearborn's Advanced Surgery Center are finally open. The multi-disciplinary surgical center has four specialty operating suites and four procedure rooms, dedicated to general surgery, as well as Orthopedics, Otolaryngology, Gastroenterology, Plastic Surgery, Gynecology, Urology, and Pain Management. Advanced Surgery Center is one of the largest independent surgery centers in the nation.
The building's modern design and ground-breaking concept was inspired from a 'medical mall' idea by founders, Dr. Haitham Masri and Dr. Fatina Masri. The facility is one of the few places that can offer a large variety of surgical care, as well as provide patients 23 hour extended stay recovery suites. Aside from offering a convenient, cutting-edge facility, the Advanced Surgical Center is built to grow. Surgery capacity has quadrupled since the building's opening, and it is prepared to encompass more surgeons and higher patient loads, as well.
"Studies show that alleviating patients' fear before their surgery contributes to their healing. This is something we offer through comfort and privacy that cannot be matched at any other hospital," Dr. Hairtham Masri explains. The safe and satisfactory healing process of each patient is the number one goal. He goes on to say, "Our patient satisfaction has been 100 percent so far and we plan to continue this trend. It's our top priority that patients receive the best care from the highest rated surgeons."
Dr. Hairtham Masri and Dr. Fatina Masri are both longtime Dearborn area surgeons. One of the first physicians in the United States to become Board Certified in Plastic Surgery, Otolaryngology, Otolaryngology Surgery, Otolaryngology Allergy, and Sleep Medicine, Dr. Hairtham Masri is also Michigan's first specialist trained in the external cosmetic nose surgery technique. His wife, Dr. Fatina Masri, brings patients over 25 years of experience in aesthetic medicine and weight loss.
A diverse group of surgeons have come together from area hospitals such as Beaumont Hospital, Detroit Medical Center, and Oakwood Hospital to create the Advanced Surgery Center. The partnership is associated with the Advanced Diagnostic Center, the Michigan Sleep Lab, the Michigan Specialty Clinic, and the Great Lakes Pathology Lab.
For more information on the Advanced Surgery Center, contact the office at 313.582.7777. If you are in the area, and would like to stop by to take a look at the facility, the Advanced Surgery Center is located on Michigan Avenue, between Calhoun and Schaefer Road.
Masri Clinic for Laser and Cosmetic Surgery
13530 Michigan Avenue
Dearborn, MI 48126
866-487-3223