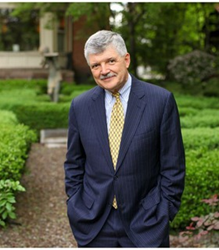 (PRWEB) January 21, 2015
The Quatela Center for Plastic Surgery is excited to host their first Open House featuring the latest breakthrough in beauty treatments, the Q Liquid Facelift, on January 27, 2015 at 6:00 p.m. at The Lindsay House, 973 East Avenue in Rochester.
The Open House will afford guests an opportunity to learn more about the Q Liquid Facelift, a treatment customized to the needs of each patient that restores volume and reduces wrinkles. This revolutionary treatment provides some of the benefits of a facelift without surgery or downtime.
World renowned surgeons Dr. Vito Quatela and Dr. William Koenig will be at the event to briefly discuss this state-of-the-art treatment, as well as the latest advances in non-surgical cosmetic options for facial rejuvenation, including injectables like Botox, Juvederm and Voluma, of which the Quatela Center is Rochester's only Black Diamond Level provider. PrecisionTx, a minimally invasive, in-office treatment to contour small areas such as the jawline and neck, will also be discussed. The Quatela Center is the only provider in Western New York to offer this precise laser treatment that requires minimal downtime.
"We haven't held an open house in years," said Dr. Quatela. "While we do host monthly seminars, this open house format will be different, allowing patients to speak to doctors and staff one-on-one, and to learn about which treatment options are right for them."
With more cosmetic options for patients to choose from than ever before, Dr. Koenig said the marketplace has become cluttered. As a result, it can be confusing for patients to know which cosmetic treatments are right for them. This event will provide an opportunity for patients to gain a better understanding of these products and how they work.
"Our goal at the Quatela Center is to educate our patients and to help them find a treatment that meets their goals and fits their lifestyle," said Dr. Koenig. "We believe an educated patient is a happy patient, and that's who we like to work with."
Seating for the open house is limited and guests are asked to RSVP by calling the Quatela Center for Plastic Surgery at 585.244.1000 by Friday, January 23rd. Those who are interested can also schedule a consultation appointment to discuss the Q Liquid Facelift by calling the office at 585.244.1000.
A recognized leader in plastic surgery, Dr. Quatela is board certified by the American Board of Facial Plastic and Reconstructive Surgery. With over 22 years of experience, Dr. Koenig specializes in breast and body procedures and is board certified by the American Society of Plastic Surgeons. More information can be found at http://www.quatela.com.
Quatela Center for Plastic Surgery
973 East Avenue
Rochester, NY 14607
585.244.1000