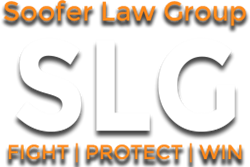 This new act will hopefully curb the number of cycling accidents and deaths, especially during the busy rush hour traffic in the Santa Monica area
Santa Monica, CA (PRWEB) January 20, 2015
Three years after the Bike Action Plan was put into affect in Santa Monica, bicycling is on the rise and accidents are down, according to the Santa Monica Daily Press on Nov. 29, 2014 and a recent report from The League of American Bicycling.
According to the Dec. 9, 2014 issue of the Santa Monica Lookout, last month city police enacted the Pedestrian Safety Enforcement Operation to further monitor areas where crashes are frequent, but the Soofer Law Group warns that it's only a small step in the right direction.
"The program is working as far as getting more people to use their bicycles," said bicycle and pedestrian accident lawyer Ramin Soofer, founder of Soofer Law Group. "However, almost none of the city's roadways were designed for motor vehicles to share the roadway with bicycle riders. The stated decrease in the accident rate is more likely fortuitous."
The Pedestrian Safety Enforcement Operation increases police presence in areas where vehicle and bicycle accidents are frequent. Bicyclers will be held to the same traffic standards that cars are, and pedestrian movement will be more carefully monitored.
According to Soofer, bicyclists are still at an increased risk for serious injury whenever they share the road with motor vehicles, since drivers are prone to changing lanes, opening car doors and cutting off cyclists.
Soofer added that Santa Monica has a long way to go before it becomes a truly bike-friendly city. For instance, wide, continuous bike lanes could give bikers safer alternatives to riding in the road with motor vehicles.
However, Soofer does believe that legislation that protects cyclists and their right to use the road is an important step toward creating a safer community and increasing driver awareness.
Bicyclists who get in accidents should always try to get the motor vehicle driver's information on the scene, and visit a doctor or emergency room in case of injury. Retaining a lawyer is also a great way for bicyclists to get compensated for damages.
"This new act will hopefully curb the number of cycling accidents and deaths, especially during the busy rush hour traffic in the Santa Monica area," Soofer said. "In case an accident does occur, residents should always feel free to call Soofer Law Group, which has over 23 years of experience in fighting for cyclists and getting them the representation they need."
About Soofer Law Group
Soofer Law Group is a personal injury firm with a dedicated team ready to fight for fair compensation. Their staff helps clients receive medical treatment, gather the needed evidence, begin the compensation recovery process, and more. They also provide free, no-obligation consultations. To learn more, visit sooferlawgroup.com