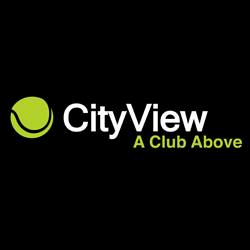 It's a great idea to allow these six members of ours to get together with their friends who aren't members as a way to tell and show them what the club is all about
Long Island City, NY (PRWEB) January 20, 2015
CityView Racquet Club, a tennis and squash club that caters to the New York City area, is pleased to announce that it will be hosting a third elite tennis tournament as a follow-up to its first two successful tournaments in October 2014 and the most recent one, occurring on January 15, 2015. The recent event was met with approval from the club's elite tennis members, many of whom are former Division I players from prestigious universities.
The event was the brainchild of CityView Racquet Clubs' tennis co-director Joe Perez. Perez had the idea to do something fun for the club's elite members, who are a "competitive bunch," he said, and include players such as Kyle Kliegerman, Jeff Sloves and Rob Rahr.
The second elite tennis tournament on Jan. 15 was a double round-robin that included dinner, drinks and prizes after, and Perez described the event as a "hit." There were 16 participants total, including six club members and 10 guests who are friends of those members, many of whom played tennis in college and are now full-time successful businessmen in their late 20s and early 30s.
"Many of our members' friends are from their college days of playing fiercely competitive tennis games against one another, and most have gone on to become semi-pro and pro athletes," said Perez. The Jan. 15 spread included people who had played for Harvard, Yale, Princeton and Columbia.
At the end of the tournament, Kliegerman took first place after his winning percentage was calculated. Kliegerman won 75% of his games while the runners up, Kunj Majmudar and Peter Aarts, tied with 66%.
Yet despite the competition, the players and Perez still had a sense of humor about the event.
"I joked around and told the guys that whoever wins gets a new Mercedes," Perez explained. "Well, I wasn't kidding! At the end of the tournament I presented Kyle with a miniature Mercedes Hotwheels car."
Fortunately, the Jan. 15 event was met with the same positive reception that the fall tournament received, said Perez. As a result, the next such event will be held sometime in early April.
Perez commented that CityView Racquet Club's elite players love competition. "Having a variety of competition coming to them in the form of this tournament is a great way to get old friends together and get a competitive game going," he said.
Perez said he is considering expanding the tournament next time to two consecutive nights of round-robin: 32 players, 16 on each night, with the third night having the top four players from each night face off for the prize.
As for inviting members' guests into the club, Perez said the move is actually good for business and acts as a great way to promote CityView Racquet Club's tennis and squash training clinics.
"It's a great idea to allow these six members of ours to get together with their friends who aren't members as a way to tell and show them what the club is all about," he said. "Hopefully, they will want to join or refer others to join."
These players compete and play all over the country, Perez explained, and he is hoping they will spread the word about this friendly competition and mention how CityView Racquet Club is an excellent answer for playing tennis during the winter months.
Perez, a graduate of Columbia College and former captain of the tennis team there, has been teaching the sport for 35 years, 25 of which were spent at East River Tennis Club before it closed its doors. He and Kirk Moritz, who is also a graduate and former tennis player for Columbia, are co-directors of the tennis program at CityView Racquet Club, and were the ones who designed the lesson plans and programs from the ground up.
About CityView Racquet Club
CityView Racquet Club offers top services to its members. A private facility, CityView Racquet Club is comprised of over 80,000 square feet, and uses state-of-the-art fitness equipment. To learn more, visit http://www.cityviewracquet.com