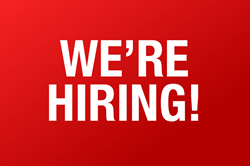 "We started with a team of five back in 1970. It's pretty amazing to see, 45 years later, JX Enterprises grow to over 800 Associates"
Hartland, WI (PRWEB) January 20, 2015
At a time when many companies are scaling back, JX Enterprises - JX Peterbilt is hiring. The medium and heavy-duty truck dealer exceeded their goals across the board again this year with record numbers in virtually all areas. Since its founding, 45 years ago, the company has expanded from 1 to 16 Truck dealerships across the Midwest.
"I started with a team of five back in 1970. It's pretty amazing to see, 45 years later, JX Enterprises grow to over 800 Associates," says Chuck Jorgensen, Founder.
And they are still growing. Currently, JX is searching for qualified candidates for a wide range of positions and, from entry-level to seasoned professional. Whether it is Sales Executives, Diesel Service Technicians, Parts Representatives, Body Shop Technicians or Corporate Opportunities, JX is hiring.
Working at JX is not just a job. JX strongly believes in developing talent and providing the tools for Associates to grow in their careers and lives. In 2015, JX launched a new initiative to do just that. Collaborate, Learn, Innovate, Make an Impact and Belong, or CLIMB, was developed to create a career path at every level and to provide Associates the motivation to keep moving forward.
"Employing competent, intelligent and highly motivated people has always been the key to our success," says Kurt Jorgensen, Vice President, Sales.
Just as hiring the best candidate is key, so too is retaining them. Employees say the culture at JX encourages collaboration and innovation. To ensure retention, the company makes sure each Associate has the opportunity to contribute, learn and grow.
"I am proud to see this organization withstand the test of time. We have provided 45 years of transportation solutions and first-class service, but I feel we're just getting started. I am confident that our vision, people and passion for the trucking industry will help us raise the bar even higher over the next 45 years," says Eric Jorgensen, President & CEO.
All 16 locations across the Midwest are looking for exceptional people to join their team. Visit jxe.com/careers to view current openings and apply for a position today.
About JX Enterprises
JX Enterprises, was founded in 1970. Headquartered in Hartland, Wis., the company operates 16 medium and heavy-duty truck dealerships throughout the Midwest. JX is known for its ability to assist customers by providing transportation solutions that maximize results and fit their long and short-term goals. The company offers a full array of financing, leasing, rental, parts and repair services. We have locations in Appleton, Green Bay, Madison, Milwaukee, Waukesha, and Wausau, Wisconsin; Grand Rapids, Michigan; Bloomington, Bolingbrook, Champaign, Elmhurst, Lansing, Rockford, and Wadsworth, Illinois; and Fort Wayne and Indianapolis, Indiana. The JX Truck Center location (Wausau, Wis.) provides Volvo trucks, service and parts in addition to Peterbilt offerings; and JX Hino - Chicago (Bolingbrook, Ill.) provides Hino trucks, service and parts. Visit jxe.com to learn more.