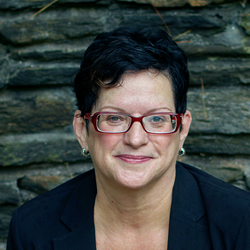 True transformation and innovation require reliable processes, consistent and common language, and proven strategies.
Alexandria, VA (PRWEB) January 22, 2015
Robbins Gioia (RG), a leading provider of scalable services and custom solutions, today announced that Sandra Sears, PMP, CCP, will present "How to Communicate with Non-IT Folks about IT Finance" at the IT Financial Management Association's 2015 Financial World of Information Technology® conference in Pittsburgh in April. Sears recently joined the Robbins Gioia Financial Services Practice after serving as Assistant Vice President at MassMutual Financial Group's Enterprise Technology Organization.
At the ITFMA event, Sears will discuss problematic communication—especially prevalent between professionals working in IT and finance, but also capable of impacting organizations across the enterprise.
"The challenge of communication is just one area that can keep a project from being successful," Sears explains as she talks about the session that will cover the typical topics that are likely to cause misunderstandings. "True transformation and innovation require reliable processes, consistent and common language, and proven strategies."
Sears comes to RG with extensive experience in finance, management, and enterprise IT. In her latest position at MassMutual, she served as a strategic player in process and practice development and improvement, IT effectiveness, and project management, business analysis, and testing. Prior to that, she was with The Hartford Financial Services Group, where she was a program director within Hartford Technology Services Company.
"Sandy brings extensive experience and strong executive presence," says John Strohecker, RG's Executive Director, Commercial. "She will be a great asset to our organization, bringing both industry knowledge and a strong strategic skills set."
An exceptional speaker and strong communicator, Sears is poised to provide RG's clients with new ideas, scalable services, and architecturally sound solutions. "I am looking forward to working with clients on their processes, projects, and programs, and ensuring success through repeatable processes, scalable solutions, and more," Sears says.
About Robbins Gioia
For more than 30 years, Robbins Gioia (RG) has helped private and public organizations successfully achieve their toughest, riskiest, and most critical initiatives. Our clients are successful because at RG, we use the highest criteria to build and manage solutions tailored to each unique organization. Visit us online at http://www.robbinsgioia.com.