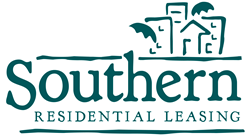 Destin, FL (PRWEB) January 22, 2015
Southern Residential Leasing and Pointe South Residential Leasing – divisions of the locally owned and operated Southern family of companies – have introduced new elements to their Gulf Coast property management system to provide a deeper level of service to their owners and tenants. As part of the restructure, Southern has promoted long time employee, Rosanna Padova, to Operations Manager, and announced three Portfolio Managers, Donna Adams, Tracy Jackson and Jim Stephens, to oversee the company's operations in their respective regions.
"The rental management and upkeep of each property is something we take very seriously," said Marie Babin, Chief Operating Officer of Southern. "And we are thrilled to have the best of the best in place so that we can continue to exceed the expectations of our owners and residents in 2015."
In these new roles, the Portfolio Managers will be responsible for day-to-day operations and regional growth within the company's field offices. Operating out of the South Walton office location and overseeing procedures from Florida's Forgotten Coast to Okaloosa Island, is seasoned Southern Residential Leasing employee, Donna Adams. Meanwhile, Tracy Jackson will represent Pointe South's long term rentals in Perdido Key and Pensacola while Jim Stephens handles operations in the greater Mobile Bay area. These managers will report to newly appointed Operations Manager Rosanna Padova, whose job is to ensure proper execution of companywide procedures from Port St. Joe, Florida west to Fairhope, Alabama.
Southern has been the premier provider of residential leasing, vacation rental and real estate services since 1995. Owned and operated by two sets of brothers, Brad and Mike Shoults and Kevin and Kerry Veach, Southern extended its reach westward through a partnership with Pointe South's Owner/Broker, Susan Carleton. Together, the Southern family of companies have come to represent countless real estate opportunities, nearly 1,000 vacation rentals, over 40 associations and 1,015 long term rentals along the Gulf Coast. For more information about Southern, visit http://www.GoSouthern.com.