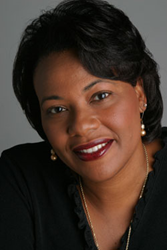 Gravity Defyer is pleased to announce partnership with Bernice King
Los Angeles, CA (PRWEB) January 22, 2015
Gravity Defyer is pleased to announce its partnership with Bernice A. King. Bernice A. King, well known as an American minister and youngest child of civil rights leaders Martin Luther King, Jr. and Coretta Scott King, has now partnered with Gravity Defyer, a wellness shoe company. Gravity Defyer, a California based shoe manufacture, has a mission to help every adult achieve new levels of performance, protect their bodies and live free of pain.
Bernice A. King started as a customer and loved their shoes. Bernice A. King proposed the idea to begin a partnership around promoting a healthier and active lifestyle. The company was thrilled to know that she took such interest in their design and technology. Gravity Defyer and Bernice A. King have committed to collaborate on events and strategies to bring attention to the importance of protecting your body, from the ground up, starting with your feet. According to Dr. Paul F. Breinski, DPM, "The health of your feet, despite their distance from your heart, can affect your overall health."
Gravity Defyer has a patented spring technology hidden in each sole. This exclusive technology, VersoShock™ was invented in 2004 by Alexander Elnekaveh and a team of mechanical engineers, podiatrists, industrial designers and applied material engineers. The VersoShock™ spring technology works like a trampoline, absorbing harmful shock that can cause pain and put stress on the body. The trampoline sole also returns energy helping you to be more active.
Gravity Defyer and Bernice A. King will host, sponsor and attend events to educate people about the benefits of wearing Gravity Defyer shoes. Bernice King will soon be displaying a few of her favorite styles on her website and event details will be announced as the partnership progresses.