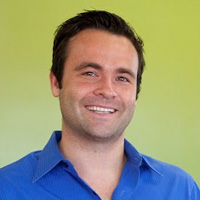 "Dr. Carry . . . has continuously been evolving his evaluation and treatment methods to best serve his patients."
Redondo Beach, CA (PRWEB) January 20, 2015
For years now, Dr. David E. Carry, DC has been treating victims of car accidents and other personal injuries in the Redondo Beach and the Southbay areas. Both Dr. Carry and his team of physical therapists employ advanced examination methods and comprehensive approaches to treatment that have helped hundreds of patients throughout the years, and now that he's joined the Doctors on Liens network, he'll have access to even more clients of personal injury attorneys throughout the Los Angeles area.
Dr. Carry employs a highly effective approach to treating patients using cutting edge examination methodology and a system of X-ray analysis to diagnosis a vast array of health conditions and injuries. Once accurately diagnosed, Dr. Carry treats his patients with chiropractic adjustments and manipulation and includes stretching and strengthening exercises and postural exercises in the rehabilitation program. This comprehensive approach has patients experiencing a dramatic improvement in recovery time while increasing strength and range of motion.
Says Doctors on Liens President, Samantha Parker, "I have the utmost respect for Dr. Carry and the approach that he uses. I know that since getting his Doctor of Chiropractic from the Southern California University of Health Sciences, he has continuously been evolving his evaluation and treatment methods to best serve his patients. He has really become one of the most effective doctors working on a lien basis, and we're thrilled to connect even more patients with such an outstanding doctor."
Doctors on Liens is an innovator in the medical lien specialty referral industry and has forged close relationships with both legal firms and medical practices over the past 20 years. Doctors on Liens features medical specialties including board certified orthopedic surgeons, neurologists, general practitioners, psychologists, and chiropractors. Each medical office is independently owned and operated and all appointments can be conveniently scheduled directly with the facility.
Doctors on Liens lists medical professionals who offer medical services on a lien basis in Southern California, Central California, and Nevada.