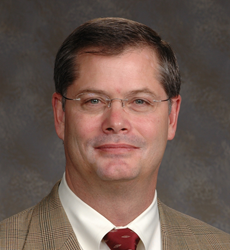 Jeff is known as a passionate and dedicated ambassador of the Gates brand wherever he goes.
Denver, CO (PRWEB) January 21, 2015
The Gates Corporation, a global diversified manufacturer of industrial, automotive, and heavy-duty aftermarket products, today announces that Jeff Brekke, Executive Vice President Global Aftermarket, has retired from the company effective January 7, 2015. His decision brings to a close an impressive 35 year career of continuous service to Gates, across diverse geographies from Australia to North America. He will remain a part of the company in an advisory capacity helping Gates continue to build its Aftermarket presence in the APAC region.
Jeff began his career with the organization as a member of the Automotive Field Sales force in 1980. Over the years he moved up to hold a number of key management positions. Jeff became Managing Director of Gates South Pacific in 2003 followed by a promotion to Senior Vice President of Gates North American Automotive Aftermarket Sales in 2007. He ended his career on a high note, serving as Executive Vice President Global Aftermarket as well as on multiple professional boards. "Jeff is known as a passionate and dedicated ambassador of the Gates brand wherever he goes," stated Jim Nicol, Gates CEO. "I would like to personally thank him for his contributions and commitment to the company."
For more information about the Gates Corporation, please contact Scott Howat at 303-744-4654.
About the Gates Corporation
The Gates Corporation is the world's leading manufacturer of power transmission belts and a premier global manufacturer of fluid power products. Our highly engineered products are critical components used in diverse industrial and automotive applications where the cost of failure is very high relative to the cost of our products. We provide a differentiated value proposition to our customers by offering a complete portfolio of premium product and service solutions for both replacement and first-fit applications across our targeted end markets, which encompass process and specialty, construction, agriculture, energy, transportation and automotive. We sell our products globally under the Gates brand, which is recognized by distributors, original equipment manufacturers, and installers as the premium brand for quality and technological innovation, a reputation which we have built for over a century since our founding in 1911.
As an engineering leader with a strong foundation in research and development, Gates is committed to advancing the science of motion performance by developing safe, forward-thinking products, services, systems, and solutions, as well as fostering long-term customer and employee relationships. Headquartered in Denver, Colorado, Gates employs over 14,000 people across 106 locations in 29 countries.
If it moves you, there's a good chance Gates has a part in it.
Gates. Powering Progress.