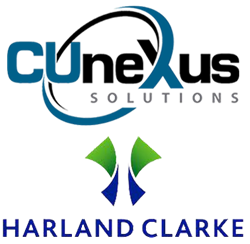 Our alliance makes this exciting technology available to thousands of lending institutions and millions of end users.
Santa Rosa, CA (PRWEB) January 27, 2015
CUneXus Solutions, the financial services software development firm focused on data-driven consumer lending technology, today announced a new alliance with Harland Clarke®, a leading provider of integrated marketing capabilities and strategic services to more than 8,500 banks and credit unions. The combination of Harland Clarke's measurable marketing solutions with CUneXus' award-winning Comprehensive Pre-Screened Lending (CPL) platform, cplXpress, offers banks and credit unions a solution that will maximize the depth of their customer interactions. This strategic relationship will ease and accelerate the lending approval process for end users.
"We are delighted that Harland Clarke has chosen cplXpress to enable personalized, automated, pre-approved lending to its customers," said Dave Buerger, co-founder and president of CUneXus Solutions. "Our alliance makes this exciting technology available to thousands of lending institutions and millions of end users."
The CUneXus cplXpress loan generation engine processes multiple data streams to generate personalized sets of pre-approved offers that are unique to each lender's risk tolerance and portfolio. The platform then manages the simultaneous communication of these offers across all available channels including online banking, mobile banking, direct mail, email, and within the branch and call center, offering a consistent and engaging customer experience with "one-click access" at all touch points.
"Harland Clarke is committed to using advanced data and digital technology to enhance the banking experience across products lines," said Mike Fay, President, Harland Clarke Marketing Services. "cplXpress provides us another cutting edge product to offer our clients, which in turn gives consumers a pre-approved "click-to-accept" loan, accelerating access to financial resources."
Harland Clarke is a highly respected provider to more than 8,500 banks and credit unions. The business is recognized for the robust and industry-leading suite of consumer and business solutions it offers its clients in serving their customers and members.
About CUneXus Solutions
CUneXus Solutions develops leading edge financial technology software products and omni-channel marketing solutions that improve the efficiency of transactions between individuals and lending institutions. Based in Northern California, the CUneXus team has extensive experience in the consumer financial services industry with expertise in marketing, market research, lending, and software development. Since the 2014 debut of their cplXpress product, CUneXus has received awards and accolades on several fronts for fintech innovation, including being selected to present at FinovateSpring 2014, being selected as a semifinalist in the Innotribe Startup Challenge 2014, and being recognized by KPMG, AWI and the Financial Services Council as one of ten startups to watch in their report of "The Best Fintech Innovators of 2014." Visit http://www.cunexus.com.
About Harland Clarke
Harland Clarke is a leading provider of best-in class integrated payment solutions, marketing services and retail products, as well as high-value transactional print and electronic documentation, and security solutions. The 140 year old company serves multiple industries including financial and investment services, big box retail, accounting software, commercial, and direct selling associations and franchises. Clients range in size from major corporate brands and trade groups to small businesses and individual consumers. Harland Clarke Marketing Services provides data-driven direct and digital marketing solutions to a range of industries. Through a comprehensive suite of integrated capabilities, clients are provided with innovative and measurable solutions that strengthen relationships with their customers. More than 8,500 banks, credit unions and major investment firms trust Harland Clarke to interface directly with their account holders on their behalf. Harland Clarke is a wholly owned subsidiary of Harland Clarke Holdings Corp. Visit http://www.harlandclarke.com.