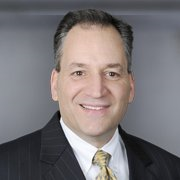 My partners and I am delighted to announce the promotion of Robert Bjelke and welcome him as our Partner.
Woodbury, New York, January 20, 2015 (PRWEB) January 22, 2015
Robert Bjelke, CPA, a resident of Dix Hills, New York, joined Gettry Marcus in 2011 as a Senior Manager in the firm's Accounting and Audit Group. Robert has over 25 years of experience as a specialist in accounting and audit engagements. He has advised numerous clients in industries such as construction, manufacturing, wholesale distribution, real estate, financial services and not-for-profit. Robert also performs audits of various types of employee benefit plans.
Robert is an active member of the New York State Society of Certified Public Accountants and the American Institute of Certified Public Accountants and is a graduate of Long Island University – C.W. Post School of Professional Accountancy.
Congratulating the firm's newest Partner, Steven Marcus said, "My partners and I are delighted to announce the promotion of Robert Bjelke and welcome him as our Partner." Marcus added, "Bob's talent and exceptional capabilities will continue to benefit our clients, and I have confidence that he will continue to contribute to the growth and strength of our practice, now and in the future."
ABOUT GETTRY MARCUS
Gettry Marcus CPA, P.C. is a Top 200 firm nationally with offices in Woodbury, Long Island and New York City. We provide accounting, tax, and consulting services to commercial businesses, high net worth individuals and various industries which include Real Estate and Health Care. We have one of the premier and most credentialed Business Valuation and Litigation Groups in the New York Area.
Our experience in diverse industries and a highly talented and experienced professional staff gives us the ability to share valuable insights into our clients' businesses, to better understand their goals and problems and to help them attain the vision they have for their company.
Gettry Marcus is "Always Looking Deeper" to build value for our clients.