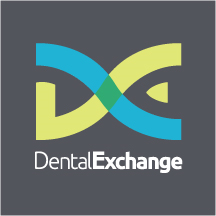 "I came to learn there were little things dental professionals needed in order to make their lives easier."
Louisville, KY (PRWEB) January 22, 2015
The Dental Exchange is a first-of-its-kind social platform and online resource for all dental professionals which has the potential to change the entire industry's outlook on dentistry.
While working as one of the national development officers for Mortenson Dental Partners, John Stamper, IV, Dental Exchange CEO and Co-Founder, will never forget sitting in a meeting with representatives from many of the 70 partner practices across the country. He observed the group in team discussions, a sort of State of the Union; and then witnessed the participants banding together like soldiers, focusing on solving their inter-office challenges and collaboratively working together to create a better experience for the patient as well as a more profitable bottom line for the practice. During the meeting it struck him, there is significant power created when team members and practice owners connect and work together in a positive, creative environment to ignite change.
"I came to learn there were little things dental professionals needed in order to make their lives easier. I love building tools that simplify tasks and relieve stress in peoples' lives. The social platform we've created simplifies the lives of all dental professionals and will also provide support to the state dental boards," says John.
Dental Exchange works, in many ways, just like other social networks. Dental professionals have profiles designed for networking within occupation specific social forums and employers have the ability to utilize their Dental Exchange membership to post jobs and track them within a single dashboard which organizes each aspect of the hiring process; while job seekers gain a more efficient way to search for career opportunities. Dental Exchange has created a one-click application process for the job seeker which eliminates the time consuming process of filling out required data fields over and over again.
Dental Exchange mirrors the upwards growth of other vertical professional social networks, and the way one searches for new career opportunities as well as substitute and temporary employment. In another specialized feature, Dental Exchange has created an exclusive SubHub™ where hygienists, assistants, etc. can submit their weekly and hourly availability and will then be matched up with a practice in their area that is searching to fill a position within those times. It's a win/win for both parties.
Another exciting feature, My CE Tool™, is a CE management and tracking system which allows users to monitor state CE requirements, input completed CE courses, and attach the corresponding certificates which are then stored on a secure server. Once a course has been added, the CE tracker automatically updates to show hours completed and hours outstanding. Procrastinators need not worry when it comes to completing CE requirements. If a renewal period is approaching and a member has outstanding CE hours, a notification reminder will be sent via SMS and email.
Unlike other social networks, Dental Exchange can dive much deeper into meeting the specialized needs of dental professionals through additional features such as guided interactive community forums and professional industry resources. The platform is free, and is sure to attract new members to join in droves.