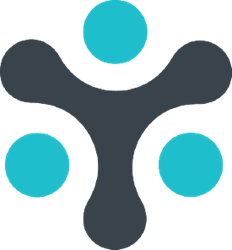 I'm fortunate enough to use InfoSnap as a parent at another district and know first-hand how efficient their online registration solutions are.
Austin, Texas (PRWEB) January 21, 2015
DeKalb County Central United School District in Waterloo, IN, will implement a customized solution for registering new and returning students. The district partnered with InfoSnap, the leader of online registration management solutions for k-12 schools, to design, develop, and deploy an innovative solution to streamline the workflow for processing student registration.
"DeKalb Central used a different company for online student registration the last two years. It just wasn't a good fit and didn't provide us with the unparalleled quality and responsiveness that we're going to get from InfoSnap. I'm fortunate enough to use InfoSnap as a parent at another district and know first-hand how efficient their online registration solutions are," says Tammy Knapp, PowerSchool Administrator at DeKalb.
This online solution will remove new and annual registration packets, providing parents with an efficient method that allows them to enroll and register their child/children into school at their convenience. Families who have more than one child within the district can 'snap' data from one student to another. The use of SmartForm™ technology, an intuitive tool built into the solution, will collect relevant data based on previously entered information or choices (grade, activities, parents' marital status, etc.).
"InfoSnap will alleviate the problems we've encountered in the past. Our online student registration solution will provide us with a streamlined process that we can adopt and consistently implement," says Nick Payton, IT Coordinator at DeKalb.
The data submitted by families will be delivered into the district's PowerSchool student information system, which will modernize the existing workflow for administrative staff. "We're excited to launch our customized solution. It will offer flexibility for our families and undoubtedly save school staff valuable time, money, and resources," says Amy Neal, Technology Integration Coordinator at DeKalb.
About InfoSnap
InfoSnap®, Inc. is the leading provider of cloud-based registration management solutions, including online Application, Admissions, School Choice/Lottery, New Student Enrollment, Annual Student Registration, and Staff Registration, designed specifically for Pre K-12 independent, charter, and public schools. InfoSnap solutions provide: (i) secure, customized online forms based on your existing business processes and designed using SmartForm™ Technology; (ii) a powerful administrative portal for the review, editing, and managing of data; (iii) and data integration to the student information system (SIS) utilizing an advanced Data Integration Framework. All solutions are backed by dedicated solution specialists, supporting both your infrastructure and families. InfoSnap was founded in 2000 and serves a growing client base of 650+ Pre K-12 clients around the world. For more information, visit InfoSnap.com.