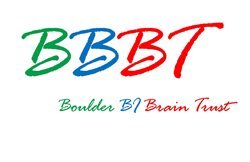 We look forward to sharing how our customers are getting tremendous value from Hadoop and engaging in a lively discussion with BBBT's highly-regarded industry experts and thought leaders. -- Steve Wooledge, vice president of Product Marketing, MapR
Boulder, CO (PRWEB) January 21, 2015
On Friday, January 23, 2015, MapR vice president of Product Marketing, Steve Wooledge, and vice president of Product Management, Tomer Shiran, will brief the BBBT on how hundreds of MapR customers use its Hadoop distribution to optimize their data architecture and make a significant impact on business as it happens.
Never has there been a bigger gap between hype and reality around Apache™ Hadoop® – what it is, common use cases, and requirements for companies to get real value. As Hadoop enters the mainstream for enterprise deployments, the attention is turning from the latest shiny object to fundamental data management and architecture principles which deliver on the promise of Hadoop.
"We look forward to sharing how our customers are getting tremendous value from Hadoop and engaging in a lively discussion with BBBT's highly-regarded industry experts and thought leaders," said Mr. Wooledge.
"There is much confusion and frustration surrounding Hadoop deployments," said BBBT Founder, Claudia Imhoff. "I'm very interested to hear practical advice and relevant MapR case studies to dispel some of the myths and clarify when, where, and how companies should deploy this innovative and promising technology."
A podcast summarizing the presentation will be available at the BBBT podcasts page, and a video of the presentation will be available at the BBBT videos page.
About BBBT
The Boulder Business Intelligence Brain Trust has served the BI industry since 2006. It is a consortium of over 170 industry analysts, experts, and practitioners from around the world. BBBT hosts BI industry vendors who provide extended, interactive briefings, streamed live as webinars exclusively to BBBT members. It's a reciprocal arrangement, the members receive the latest information on current and planned BI tools and technologies, and the vendors get valuable feedback on their offerings, marketing, and messaging.
About MapR
MapR delivers on the promise of Hadoop with a proven, enterprise-grade platform that supports a broad set of mission-critical and real-time production uses. MapR brings unprecedented dependability, ease-of-use and world-record speed to Hadoop, NoSQL, database and streaming applications in one unified distribution for Hadoop. MapR is used by more than 700 customers across financial services, government, healthcare, internet, manufacturing, media, retail and telecommunications as well as by leading Global 2000 and Web 2.0 companies. Amazon, Cisco, Google, Teradata and HP are part of the broad MapR partner ecosystem. Investors include Google Capital, Lightspeed Venture Partners, Mayfield Fund, NEA, Qualcomm Ventures and Redpoint Ventures. MapR is based in San Jose, CA. Connect with MapR on Twitter, LinkedIn, and Facebook.