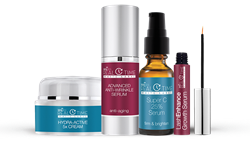 Kira Labs is known for natural, clinically tested formulas that boost its clients' brand identity and bottom line
Pompano Beach, Florida (PRWEB) January 21, 2015
Skincare manufacturer and private label company announces its white label program and mission to change business as usual with 24-hour turnaround times and low minimum order requirements. Kira Labs officially launched its Real Time White Label program at the 2015 Affiliate Summit West in Las Vegas this week giving direct-to-consumer marketers the tools they need to build a brand with ease and confidence.
Kira Labs launched the Real Time White Label program after more than a decade of success in contract manufacturing and private label skin care. It maintains a vast portfolio of over 250 unique brands. CEO David Rosen is confident that Kira Labs' reputation will generate immediate excitement in savvy brand marketers who seek to enter the profitable and growing skincare space.
Kira Labs continuously re-formulates its catalog of high-end anti-aging products to stay ahead of market trends and ensure sales success via online marketplaces (Amazon, Ebay, Shopify, Yahoo!) and retail stores. Developed by marketers—for marketers—Kira Labs' white label formulas contain clinically tested ingredients that consistently receive positive consumer feedback.
The 2015 white label catalog features 12 brand new, cost effective skincare products that target multiple areas of concern. Anti-aging products, wrinkle erasers, vitamin C and brightening formulas, body contouring solutions and lash growth enhancers help improve every major skincare issue and yield visible results.
Kira Labs houses every aspect of its business from research and development to manufacture and design, which allows it to keep service and packaging costs low, while promising its clients higher ROI and never sacrificing quality of performance. Clients receive personal consultations and access to custom private label packaging and product labeling options.