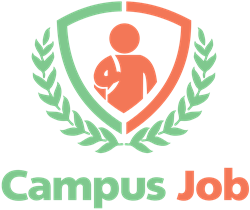 New York, New York (PRWEB) January 21, 2015
Campus Job, the largest online marketplace connecting students with part-time jobs in their area, is proud to announce its new site feature devoted to helping students find summer internships. This is an important next step in Campus job's mission to become a one-stop shop for students seeking to enter the workforce.
Campus Job currently features nearly 20,000 open jobs -- all vetted, curated, and part-time -- for students to serve as brand reps, freelancers, and more. It has also been revenue positive from day one, with 100% of revenue being generated from businesses seeking applicants. Businesses have also been quick to see the advantage. By using Campus Job as a middle-man, they can recruit college students from all over the country from one website, and Campus Job's unique method of sorting students by qualification saves them countless hours of sifting through unwanted resumes.
"More than 80% of college students want to work while completing their degree, and most of those students also believe internships are an important complement to their education," said Liz Wessel, CEO and co-founder of Campus Job. "By creating Campus Job, we hope to streamline that process, so time-strapped students can handle all their employment needs in the same place by using the same process."
Between October and January 2014, Campus Job's membership tripled, with job-seeking students from over 1,200 campuses nationwide signing on to the platform. Students were lured in by Campus Job's own brand ambassador program, as well as listings from companies and organizations like Uber, The YMCA, UPS, Adobe, Gillette and The New York Times. By temporarily re-locating their entire team of 9 from New York City to San Francisco's prestigious Y-Combinator Incubator, Campus Job also hopes to connect students with opportunities at some of the fastest growing startups in the world. Initial internships include roles for this summer at companies like Harry's, Bayan Investment Bank, and Who What Wear.
To learn more or to sign up for Campus Job, please visit http://www.campusjob.com.
###
About Campus Job
Campus Job is a two-way marketplace designed to help college students find vetted, part-time jobs during the school year as well as internships during the summer. Designed to be student-first, the company generates revenue from businesses seeking applicants, but only charges them for candidates they are actually interested in. Built by alumni of Google and McKinsey, Campus Job is the best way for students to find the right opportunity, whether they are looking for a resume booster or just a chance to earn some extra cash.