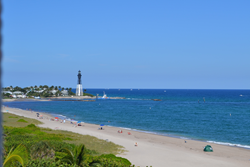 Capital Resorts Group delivers what very few organizations can – the perfect balance between cutting edge solutions and a comprehensive understanding of the vacation ownership industry
ST. PETERSBURG, Fla. - (PRWEB) January 21, 2015
Capital Resorts Group, a leader in the vacation ownership industry, and SPM Resorts, at the forefront of the resort management industry, announced today they will be joining forces on a second project. This unique partnership will create value for Capital Resorts Group members by adding highly sought-after vacation destinations to the Capital Collection portfolio while also working to reduce the number of accounts in default, thus stabilizing annual maintenance fee increases and putting the main focus on resort quality, enhancements and the overall owner experience.
"Capital Resorts Group delivers what very few organizations can – the perfect balance between cutting edge solutions and a comprehensive understanding of the vacation ownership industry," says Chief Hospitality Officer David DeShaw. "Through our continuing relationship with SPM Resorts, we are able to give the resort board of directors a permanent solution for solving delinquency problems through the liquidation of owned inventory."
Just months after the unveiling of their first joint venture resort in Hollywood, Florida at Hollywood Beach Towers, Capital Resorts Group and SPM Resorts announced their second collaborative project will be La Costa Beach Club Resort in Pompano Beach, Florida. The resort recently underwent a $3.7 million property-wide renovation, led by SPM Resorts.
In an industry plagued with delinquencies, this affiliation strives to solve an issue that management companies, boards of directors and resorts are challenged with on a daily basis. With Capital Resorts' sales and marketing expertise and SPM Resorts' property management experience, the two companies will be able to attract new owners by giving boards the power they need to enhance and maintain the quality and service Capital Resorts' members have come to expect.
About SPM Resorts: SPM Resorts provides full-service property management, including on-site management, financial management and complete support of boards of directors. SPM Resorts manages 36 properties across 6 states and the US Virgin Islands, supporting well over 100,000 timeshare intervals.
About Capital Resorts Group: Capital Resorts Group is a full-service sales and marketing company offering a collection of services across the vacation ownership industry to support HOA's and management companies. Members with Capital Resorts enjoy flexible, points-based travel to a variety of sought-after destinations, with each resort featuring luxury accommodations and "Distinctly Different" amenities and benefits.
Copyright 2015 Capital Resorts Group, LLC. All rights reserved.
All marks are registered trademarks of the respective owners.
###