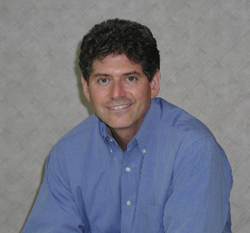 Millbrook, AL (PRWEB) January 20, 2015
Millbrook, AL patients who are in search of a gum disease treatment option can now see Dr. Wayne Yarbrough, a leading periodontist, at his Montgomery, AL office. Dr. Yarbrough is one of only a few doctors in the nation who have been trained to provide patients with the LANAP® protocol, one of the newest and most innovative laser gum treatment options available to patients in the U.S. today. This procedure allows Dr. Yarbrough to specifically target only the bacteria that cause periodontal disease and the tissue in which they live, so patients keep the maximum amount of healthy tissue possible, which aids in healing and reduces instances of gum recession following the procedure.
Gum disease is a large problem facing millions of people in the U.S. today, including many in Millbrook, AL. The disease begins as gingivitis, a relatively mild condition in which the gums swell and bleed, usually when patients brush and floss. If it is allowed to progress, gingivitis turns into periodontal disease and advanced periodontal disease. This can result in gum recession, increased sensitivity, lost teeth, bad breath or shifting teeth.
When patients undergo the LANAP® protocol, they have a better experience than seen with those who undergo traditional gum surgery. The laser gum treatment allows doctors to remove the infected tissue without cutting or suturing, so patients experience less pain and discomfort during and following the procedure. They also have less downtime after the protocol is completed. Patients rarely require pain medication following the surgery, and they quickly get back into their daily routines. One of the major benefits of the procedure comes with bone regeneration. In many cases, the laser can help stimulate the bone and encourages regrowth of tissue, so teeth that may have been lost can often be saved.
All Millbrook, AL patients who are currently experiencing the symptoms found with all stages of gum disease are encouraged to contact Dr. Yarbrough's Montgomery, AL office for more information on the new laser gum treatment, the LANAP® protocol, and how it can help them regain their smiles.
About the Doctor
Dr. Wayne Yarbrough is a periodontist offering personalized dental care for patients in Montgomery, AL since 1984. Dr. Yarbrough graduated from the University of Alabama and the University of Alabama Dental School, and received his certificate in periodontics. He is part of one percent of dental professionals providing the LANAP® FDA cleared laser procedure for gum disease and periodontal treatment. To learn more about Dr. Yarbrough and his dental services visit his website at http://www.yarbroughperiodontics.com and call (334) 230-5288.