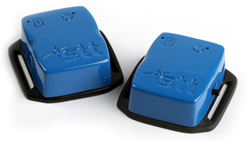 3D motion analysis has never been this simple and easy, period.
Boston, MA (PRWEB) January 22, 2015
zFlo Motion, a US leader in biomechanics software and systems, is pleased to announce an exciting product from a new partner. STT-Systems has developed an impressive set of motion analysis solutions over the past 15 years, with offerings in the optical-motion capture, 3D scanning, and industrial machine-vision industries. Most recently, their 3D IMU system (inertial measurement unit), iSen, is opening eyes around the world. With no wires and no cameras, users are able to quickly and easily obtain real-time, objective 3D kinematic data. The data graphs are displayed to the users liking, with real-time joint angles and a 3D rendering of a skeleton. Perhaps most importantly, the iSen system is able to produce powerful reports that include objective data-sets and easy-to-understand visual information.
The technology is fairly new to the clinical world, but both zFlo and STT see the iSen system as a great example of where objective performance/motion assessment is headed. With "wearables" already taking the world by storm with products like the FitBit®, Microsoft Band®, and Apple Watch®, the market is ready for a truly wire-free and easy to use solution for advanced biomechanical analysis.
Those seeking more information are encouraged to visit the landing page at http://www.inertial3d.com and contact zFlo, Inc directly.
zFlo, Inc. is a leader in biomechanical analysis solutions and systems. Based out of Boston, MA, the company has been an active distributor for motion-analysis industry leaders CONTEMPLAS, GmbH. and myon AG, providing both video-based motion analysis systems and EMG systems for clinical work and research. zFlo also develops web-applications that are designed to improve workflows for their customers.