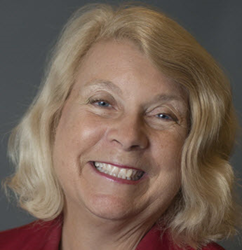 "Givers gain" when networking.
Daytona Beach, FL (PRWEB) January 22, 2015
Business Network International (BNI) was founded in 1985 by Dr. Ivan Misner, a management professor at California State University. Many consider BNI the most successful networking organization. Each member in a chapter represents a different industry and its chapters are spread throughout the world.
It's core value. "givers gain," motivates members to give referrals so they will receive referrals. On average, each referral is worth almost $600 and active members receive about $1500 per year as a result of referrals from other members and their contacts.
Dr. Betsy Kruger joined BNI to coach members to spark their profits. She has coached thousands to startup successful businesses from scratch. Virtually all became profitable in a few months.
Her award-winning bestseller, "Aesop's Keys to Profitable Marketing," conveys how to use the 80/20 rule for marketing. Dr. Betsy Kruger presents 12 marketing strategies for profiting from the 80/20 rule. Some of these are to focus on quality, compete on strength, reward the best, and jump into action.
According to Aesop, an ancient Greek slave, all are blessed with an amazing skill. Anyone can prosper by trading this skill with those who seek it. Aesop encouraged people to specialize in their top skill.
Vilfredo Pareto calculated the value of specializing in one's top skill. Pareto discovered how to predict the results of inputs. According to the 80/20 rule, the top 20% of their skills will produce 80% of their profits.
Pareto found people are 16 times better at their top skills than they are at their weaknesses. This means that everyone prospers by trading on their top skills and letting others compensate for their weaknesses.
The 80/20 rule explains the effectiveness of Business Network International. Businesses benefit by trading their skills with those who need their skills. Everyone knows people who need the skills of others. In gratitude for referrals, they reciprocate by providing others with referrals.
In summary, Kruger's award-winning bestseller, "Aesop's Keys to Profitable Marketing," advises business leaders to delight key customers with their top skills. One way to obtain referrals is to network with Business Network International.
Marketing strategy expert, Dr. Betsy Kruger, inspires business leaders to spark their profits with the 80/20 rule. Doc Betsy coaches them to revamp their marketing plan in 12 new ways. On a regular basis, "Enterprising Women" publishes her articles and posts.
For over 25 years, she conducted marketing research, commercialized her software, and taught business courses. Her academic book, "Top Market Strategy: Applying the 80/20 Rule," enriches graduate marketing courses and attracted 18 radio interviews. Doc Betsy's award-winning bestseller, "Aesop's Keys to Profitable Marketing," enriches businesses.
Her company, Strategic Power, is rated A+ by the Better Business Bureau and certified by WBE and WOSB. She writes articles, conducts interviews, speaks to groups, and coaches businesses.
Dr. Kruger will be leading "Spark Your Profit" workshops at the National Entrepreneur Center in Orlando, Florida on March 20, 2015. Please email or call Betsy with your questions on how to spark profits.