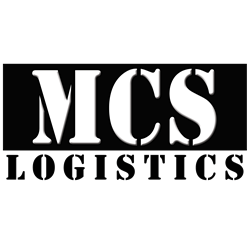 Since we're located in Chicago, we're a day away from millions of consumers.
Chicago, IL (PRWEB) January 22, 2015
MCS Logistics, along with McCook Cold Storage, will be exhibiting at this year's International Production & Processing Expo, taking place in Atlanta, GA on January 27-29, 2015. The IPPE is the world's largest annual poultry, meat and feed industry event.
The IPPE was created in 2013 when the International Poultry Expo, International Feed Expo and International Meat Expo decided to combine tradeshows. The expo boasts the largest display of technology, supplies and equipment used by poultry, feed and meat companies and the biggest gathering of industry leaders. This year, the IPPE will host more than 1,110 exhibitors and 25,000 attendees.
One of those exhibitors will be Chicago company MCS Logistics. MCS Logistics provides a wide range of shipping services, as well as warehousing through their sister company McCook Cold Storage. Many of the attendants at IPPE are located in southern states of the country and MCS Logistics hopes to break into the market and become their Midwest Distribution Center.
"Since we're located in Chicago, we're a day away from millions of consumers," President of MCS Logistics, Tony Kucharski, said. "Having a distribution center in Chicago can greatly increase their efficiency. And with MCS, they can easily break into the new market without having to spend months getting carriers and warehouses lined up."
MCS Logistics and McCook Cold Storage will be located at booth 8086 during IPPE. For more information, visit http://www.mcs-logistics.com.
About MCS Logistics
MCS Logistics began when there was an opportunity to fulfil customers' needs at McCook Cold Storage. MCS wanted to be able to offer them an all in one experience for their warehousing, distribution, and transportation requirements. Since then, MCS has strived to move refrigerated shipments at affordable prices, while providing top quality service. As a logistics company with a background in cold storage, MCS Logistics has the industry experience and resources to maintain the integrity of every load. From full truckload shipping to intermodal to LTL, MCS is a one-stop shop for all shipping and warehousing needs. Visit http://www.mcs-logistics.com for more information.
ABOUT IPPE
The International Production & Processing Expo (IPPE) is a collaboration of three shows – International Feed Expo, International Meat Expo, and the International Poultry Expo - representing the entire chain of protein production and processing. The event is sponsored by the American Feed Industry Association (AFIA), the American Meat Institute (AMI), and U.S. Poultry & Egg Association (USPOULTRY).