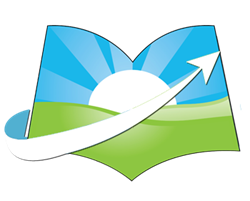 Is Your Advisor Safe Money Approved? Get the Inside Scoop and Much More
Cherry Hill, NJ (PRWEB) January 22, 2015
As an investor minded organization, Safe Money Resource is committed to making critical, need-to-know financial information quickly available at people's fingertips. Just in time for the New Year, Safe Money Resource is launching a new website as an improved hub for complete financial education and information. The new-and-improved website will be available at SafeMoney.com, and it will feature up-to-date and new content on today's pressing financial topics.
These covered financial areas of interest will include articles and resources on annuities, life insurance, long-term care insurance, Social Security benefits, IRAs, estate planning, retirement planning basics, cash balance plans, and more. Should aging and retired investors require specialized assistance with their unique financial circumstances, qualified, licensed help is only a click away. SafeMoney.com also conveniently provides a full roster of qualified, independent advisors who are financial planning experts, whom people can contact for the personalized guidance they need.
"There are many financial vehicles for attaining retirement income security. But since there are so many, it can be challenging to navigate them and select which financial strategies are best for you," said Brent Meyer, President and co-founder of Safe Money Resource. "It's one of the primary reasons behind why we are launching our new website – to even more readily connect today's investors with up-to-date, actionable information and guidance which they can rely on."
As a whole, Safe Money Resource is a small network of dedicated, licensed independent advisors who stand out for their financial knowledge, experience, and client mission. These professionals are committed to empowering their clients with the knowledge and resources they need to make educated decisions about their future. As independent agents, they have relationships with many insurance carriers – which means they are able to offer a wide selection of financial products and services from multiple providers. On the whole, Safe Money Resource has relationships with over 40 insurance providers.
Along with timely information on pressing financial topics, Safe Money Resource, via its website, offers guidebooks and resources on different vehicles for a guaranteed lifetime income. For one, it offers a free, comprehensive guidebook on the ins-and-outs of annuities and how they can be a valuable component in a financial portfolio.
On top of client empowerment, SafeMoney.com represents an opportunity for capable, client minded financial professionals to increase consumer awareness of their services. Along these lines, Safe Money Resource enables qualified financial planning experts to grow their practice with effective tools, support, and resources. Among other outreach strategies, in 2015 Safe Money Resource has national endorsements on mediums such as CNBC, CNN, CNN Headline News, The Learning Channel, Family Net, Discovery Channel, MSNBC, and more.
Meyer explained how the new-and-revamped SafeMoney.com offers solid networking opportunities for quality professionals and investors needing dependable, expert financial guidance. He emphasized how this approach is of value to both parties "Via our website, people can locate an advisor within their area and then reach out to them for an appointment. Then they can meet with this advisor to determine their financial goals and effective steps for reaching them," Meyer said. "For advisors, it gives them the ability to grow their online presence. And with our capable support network, they can take their practice to a new level while helping people reach the retirement security they've dreamed of."
"We're always open to hearing from you, whether you're a client needing assistance or a qualified advisor who's interested in our network. Give us a call today at 877.GROW.SAFE with any questions," he continued. "We look forward to learning about your needs and seeing how we can be of service. Our team is completely committed to your success! There is only one way for an advisor to be Safe Money Approved and that is with SafeMoney.com. If your advisor is not on SafeMoney.com they are not Safe Money Approved."