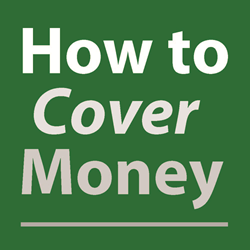 (PRWEB) January 21, 2015
The new podcast series, "How To Cover Money," is now available on iTunes from The Donald W. Reynolds National Center for Business Journalism.
"How to Cover Money" is a free, weekly download offering tips to journalists about the skills they will need to cover business topics, even if their jobs aren't primarily as business journalists.
The new podcast, which runs for 10 episodes, is the first in a series that will be offered by Reynolds. It is co-hosted by Reynolds Director Micheline Maynard and Mark Remillard, the podcast's executive producer.
Maynard, a longtime business journalist, worked in public media and was the Detroit bureau chief and a senior business correspondent at The New York Times. She also served as a Reynolds Visiting Professor of Business Journalism at the Walter Cronkite School of Journalism and Mass Communication and at Central Michigan University.
Remillard, a graduate of the Cronkite School, is a news reporter and anchor at KTAR in Phoenix, Arizona.
"How To Cover Money is a quick way for journalists to get up to speed on the background they will need to cover money topics," Maynard said. "It also has useful advice for any journalist, print, Web or broadcast, on approaching the types of stories they will do on money topics."
"How to Cover Money" is the latest in a new series of offerings from the Reynolds Center. Last fall, Reynolds released its first ebook, Business Beat Basics. The free book helps reporters cover business on 17 beats. It is particularly useful to student journalists just learning their way around money topics, and to professors looking for a textbook to accompany their business journalism curriculum.
Listeners can download and subscribe to "How to Cover Money" on iTunes at https://itunes.apple.com/us/podcast/how-to-cover-money/id958952195?mt=2 and read the ebook at http://beatbasics.pressbooks.com.
The Donald W. Reynolds National Center for Business Journalism has trained more than 20,000 people since 2003. Housed at the Cronkite School, the Reynolds Center is funded through grants from the Donald W. Reynolds Foundation, a Las Vegas philanthropic organization. Learn more at http://businessjournalism.org.