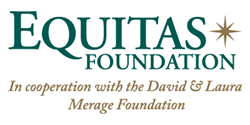 Most people can change if given the right tools and encouragement.
Denver, Colorado (PRWEB) January 26, 2015
In his first 18 months with the Colorado Department of Corrections (DOC), Executive Director Rick Raemisch has made significant positive impact in Colorado for individuals in the prisons he overseas who struggle with mental illness and hidden brain challenges.
Raemisch drew national attention by writing an Opinion Editorial (op-ed) in The New York Times describing his experience spending 20 hours in solitary confinement. Subsequently, he has become a national leader on the issue, testifying at a U.S. Senate Subcommittee on the overuse of solitary confinement and speaking at Yale Law School, and New York University School of Law. Most significantly, Raemisch has reduced the number of Colorado inmates in solitary confinement from approximately 700 at the start of his tenure to 153 as of January 2, 2015.
In line with this vision of prison as an opportunity for rehabilitation, under Raemisch the Colorado prisons run numerous programs that teach prisoners job skills and prepare them for a productive life on the outside. In fact, he made re-entry initiatives a top priority in his previous position as the head of the Wisconsin Department of Corrections and is now spearheading new re-entry initiatives in Colorado. Under Raemisch's leadership, Director of Clinical Services Renae Jordan is currently implementing several mental health programs that provide services prior to release and connect inmates with treatment on the outside.
Read all about Rick and the great work he is doing on the Equitas website here: http://www.merage-equitas.org/blog/correcting-corrections
About Equitas Foundation
Equitas was founded in 2013 by the David & Laura Merage Foundation to ensure fairness in the criminal justice system for individuals with mental disorders and brain challenges. Equitas serves as a connection point to foster collaboration for innovative solutions that impact system changes through diversion practices. Through the exploration of best practices, Equitas ensures that law enforcement and the justice system are fully informed, empowered and engaged to proactively address the needs of people with mental disorders and hidden brain challenges. For more information, visit http://www.merage-equitas.org.
About the David & Laura Merage Foundation
The David & Laura Merage Foundation promotes self-sufficiency through education and community development. The foundation supports programs that are focused on social change and result in children, families and communities improving the quality and circumstances of their lives. David & Laura Merage believe that education is the gateway to optimal life outcomes. For more information, please visit http://www.merage.org.